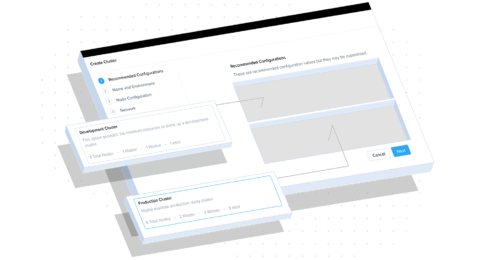 Nutanix Karbon 2.0 is now available. Karbon is used to simplify the configuration, deployment, and life cycle management of Kubernetes clusters.
The new version features a number of upgrades, including integration with Nutanix Prism, support for air-gapped environments, and push-button Kubernetes upgrades. 
More information is available here. 
New versions of SaltStack Enterprise, SaltStack Protect, and SaltStack Comply available
SaltStack has introduced new versions of SaltStack Enterprise, SaltStack Protect, and SaltStack Comply. 
SaltStack Enterprise 6.2 now integrates with Splunk to provide event-driven automation and monitoring. SaltStack Protect 6.2 features integrated infrastructure automation and configuration management with Tenable.io's vulnerability management solution. SaltStack Comply 6.2 added CIS-certified content for Windows Server 2012 and Windows Server 2019. 
"With this release we are helping our customers enforce comprehensive cyber hygiene across crucial digital infrastructure," said Marc Chenn, CEO of SaltStack. "We are closing the gap between security and IT teams, while closing the loop between vulnerability management and true vulnerability remediation. We are doing our part to extend and enhance our customers' cyber security investments while enabling security operations teams to stay one-step ahead of rapidly moving, always evolving security threats. The more we're able to unify SecOps people, processes, and tools, the better chance business has to deliver continuous compliance and infrastructure security at scale."
GigaSpace InsightEdge now available on Google Cloud Platform
GigaSpaces has announced that InsightEdge is now available as a managed service on Google Cloud Platform (GCP). InsightEdge is an in-memory analytics processing platform. 
"We are excited to join forces with Google Cloud to provide easy access and a fully automated InsightEdge service" said Yoav Einav, VP product at GigaSpaces. "Simplifying deployment and management while ensuring a no-downtime service, will help our customers leverage their data; running analytics and ML models at the speed and scale required for real-time decision making."
Tozny introduces new identity management solution TozID
Identity management and data privacy company Tozny has announced the release of a new identity management solution, TozID. TozID is available as security as a service platform so that companies can easily protect identities, personally identifiable information (PII), and systems access, no matter their security expertise. 
Key features of TozID include multi-factor authentication, OpenID Connect and SAML integrations, role and group-based access control, detailed event logging and authentication tracking, FISMA compliance, and compliance for regulations such as the GDPR and CCPA.