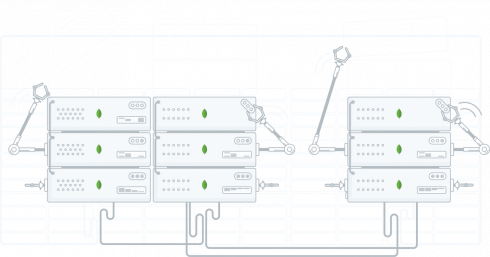 MongoDB Atlas is now available on Microsoft Azure Marketplace. MongoDB Atlas is a fully managed global cloud database service, with integrations with Azure services like PowerBI, Azure Databricks, and Sitecore on Azure.
Its addition to the Azure Marketplace will make it easier for Azure customers to purchase and use it, the company explained. The cost of using MongoDB Atlas will be integrated into the customer's existing Azure bill as well.
Amazon CloudWatch introduces container monitoring
AWS has announced that Amazon CloudWatch now offers container monitoring for Amazon ECS, EKS, and Kubernetes. This new feature will give DevOps teams and systems engineers an automated dashboard that summarizes the performance and health of their containers.
It will also allow teams to increase their development velocity because they will be able to more easily troubleshoot infrastructure and performance issues.
Digital Bazaar announces multi-organization collaboration 
Digital Bazaar has announced a collaboration with organizations such as GS1, SecureKey, TradeLens, and 20 others. Through this collaboration, the companies will work to implement a blockchain solution that utilizes global stands for identity proofing.
"We are focusing on customer-driven bottom-line benefits that these technologies can bring to industry, which is a welcome change from many of the blue-sky approaches technology companies have taken to date. We are excited to work with real customers on real problems. GS1 US, TradeLens, SecureKey, and large governments are focusing on real world solutions using emerging organizational identity and blockchain standards to improve efficiencies in the supply chain and financial industries," said Manu Sporny, CEO of Digital Bazaar.
As a result of this collaboration, Digital Bazaar hopes to roll out a variety of products that will address identity security gaps.