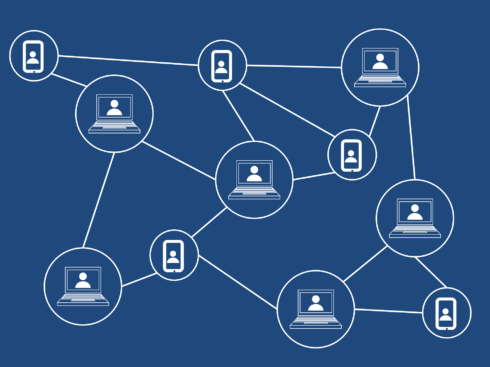 Enterprises are becoming more heavily focused on blockchain for their strategic initiatives. A recent report found 75% of executive respondents are looking how they can use blockchain to their advantage. Only 1% reported blockchain was not relevant to them. 
The report, 'Ignore blockchain at your peril, but don't drive blindly,' was released by Wipro Limited in collaboration with HFS Research. It looks at the state of enterprise blockchain and how organizations are adopting it. 
"In 2019, we witnessed pioneering blockchain initiatives succeed and proceed from proofs of concept to pilots to 'live, in-production' while several other efforts failed to move beyond laboratories. 2020 promises to be the most exciting year with enterprise blockchain adoption coming of age to solve real-world business problems," said Saurabh Gupta, chief research officer at HFS Research. 
According to the report, the "blockchain six-pack" is what is driving enterprise blockchain adoption. The "six-pack" includes distributed shared data, consensus-driven trust, immutable transactions, data security, smart contracting, and permissioned and permissionless flavors.
Additionally, the report found more than 95% of enterprise blockchain initiatives are focused on:
Identity for things like digital wallets and customer technology
Crypto and digital currencies
Trade such as trade finance peer-to-peer trading and commodity trading
Payments
Supply chain including provenance, asset management and logistics
Fraud and compliance
Finance
"The adoption of blockchain is nascent but ambitious. Only 14% of blockchain engagements have reached a production stage; however, the majority want to get there in the next two years," the report stated. 
However, despite the interest in blockchain, the report found 60% of enterprises are still unclear about blockchain and 30% are struggling to get started. The report finds taking a balanced approach will be critical to success. "One can no longer ignore blockchain as a value creation lever, nor should they be taken in by all the hype!" said Gupta.
Another challenge to blockchain is understanding how to make it a reality. Less than 10% of respondents have successful pilots and about 40% of initiatives are stuck at the prototyping phase. "There is uncertainty and a lack of formal regulations, as well as no market standards leading to interoperability issues. Most blockchains also are still trying to work through the latency or throughput issues in a production enterprise environment. Blockchain talent is hard to find, and last, but not the least, integration with legacy technologies and service support for blockchain solutions remains mostly undefined," according to the report. 
Some recommendations for driving success with blockchain include: investigate blockchain, beware of the hype, understand it is not the answer to everything, keep investments real, create business buy-in, do not try to do everything, and keep an eye of future advancements. 
Other findings include: 75% of executives are leveraging blockchain for near-term business impact or to drive competitive advantage. These areas include process excellence and efficiency, data and identity management, business business outcomes, reimagined IT infrastructure, additional trust, and transparent and immutable transactions.
"Enterprise blockchain clients are investing in blockchain solutions to get real business impact, but without a crisp use case, it becomes hard to quantify the benefits. Our key customer case studies included in the report highlight the business value blockchain delivered to our clients and helped them transform their existing business models. Our case studies support the findings of the survey and exemplify the state of enterprise blockchain adoption across industries globally," said Krishnakumar Menon, vice president of service transformation and blockchain theme leader at Wipro Limited.