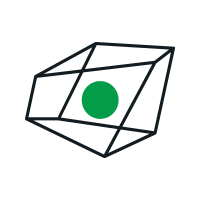 LightStep has announced that it is adding log analysis in the latest release of its observability platform. The company will also be improving automated intelligence capabilities to help companies optimize root cause analysis and simplify incident response. 
The new log analysis capability will allow customers to identify what logs occur more often, search across logs to find the root cause, and investigate logs along the critical path. 
Fastly adds observability capabilities to serverless platform
New features to Fastly's Compute@Edge include customizable logging, tracing, and real-time and historical metrics. 
"At Fastly, we think observability should go beyond logging and monitoring to also provide the context and data needed to answer crucial questions about serverless performance and, ultimately, an end user's experience," said Tyler McMullen, CTO of Fastly. "In addition to concerns about cold start times, observability has been a top apprehension with serverless among developers. With Compute@Edge, we solved for the first concern with a 100x faster startup time than any other solution in the market. Now, we're excited to solve the second by giving customers layers of observability critical for data-driven decision making and understanding core system performance."
OneTrust acquires Integris Software
OneTrust DataDiscover helps organizations understand data across their systems and assets. Integris Software is now integrated into DataDiscover, and will offer benefits such as monitoring compliance during cloud migrations, identifying personal and non-personal data, and assisting in data breach impact analysis.
"Our customers have encouraged us to continue to lead the market with innovation in automated data discovery capabilities," said Kabir Barday, OneTrust CEO and Fellow of Information Privacy (FIP). "After evaluating dozens of discovery technologies, we identified Integris Software as having best in class technology and team that will combine with OneTrust to accelerate our innovation and benefit our customers."