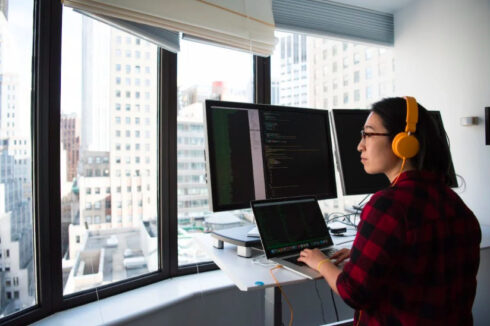 The team at Fastly, the global edge cloud platform, today launched a new line of products for edge observability, enhancing the company's delivery of edge and origin visibility, analytics, and more. 
According to Fastly, these new capabilities offer users the ability to create their own observability systems by surfacing real-time and historical data in a single pane of glass.  
With this, customers can now interpret data and take action quickly using accelerated deployment times.
"Observability is essential for digital transformation. It helps Site Reliability Engineering teams manage application health and provide security operations teams insights into trends and anomalies that they can act upon to keep their applications and users safe and running," said Lakshmi Sharma, chief product and strategy officer at Fastly. "We can now offer developers, and an entire chain of DevOps teams, the fastest, most flexible edge observability solution where they have the freedom to be innovative and creative."
In addition, the solution provides users with valuable insights that aim to identify then block questionable activity, continuously improve processes, and offer improved user experiences. 
Fastly is also offering two 30-day free trials for Origin Inspector and Domain Inspector in order to introduce the importance of origin-to-edge and domain visibility. The trials can be started directly from the Fastly UI.
The flexible observability product line offers users customizable logging, support for multiple integrations, breadth and depth of observability edge data, historical reporting, real-time data, and private log sorting.
For more information, visit the website.