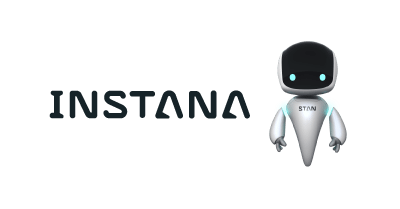 Instana has announced new APM capabilities at DevOps World 2020. New capabilities include Service Level Configuration Wizard, site reliability dashboards, and a setup wizard to make it easy to set up, change, and maintain Application Perspectives.  
"The lines between IT Operations tools and performance management solutions continue to blur as application delivery teams strive to be the fastest to update application code," said Chris Farrell, Technical Director and APM Strategist at Instana. "Instana's Service Level Objective support for critical applications and user journeys provide the easiest way for all application stakeholders to see whether or not a service, cluster or application is failing to meet objectives."
Kasten announces Kubernetes data management on VMware vSphere and Tanzu
This will enable the company to deliver an easy-to-use, scalable, and secure system for backup and recovery of Kubernetes applications for VMware users. 
"Cloud-native applications built on Kubernetes are growing dramatically, and VMware has doubled down on tightly integrating Kubernetes and making containers a first-class citizen in vSphere," said Gaurav Rishi, vice president of product, Kasten. "The shift to cloud-native microservices has delivered major benefits like scalability, reliability, and agility. However, legacy data management offerings are still stuck with monolithic architectures that are often hardware centric. Kasten K10 addresses that head on, and we are thrilled to work with VMware to meet critical enterprise needs for backup and mobility of modern applications."
HPE completes acquisition of Silver Peak
Silver Peak is an SD-WAN leader, and by acquiring the company, HPE will be able to strengthen its Aruba Edge Services Platform (ESP). 
The transaction is valued at $925 million. David Hughes, founder and CEO of Silver Peak, will become senior vice president of the WAN business within Aruba at HPE. 
"I am very excited to welcome the Silver Peak team to the Aruba family," said Keerti Melkote, president of Intelligent Edge for Hewlett Packard Enterprise and founder of Aruba Networks. "With the evolving nature of the hybrid workplace, enterprises are looking to extend connectivity to branch locations and enable secure work-from-home experiences. By combining Silver Peak's advanced SD-WAN technology with Aruba's SD-Branch and remote worker solutions, customers can simplify branch office and WAN deployments to empower remote workforces, enable cloud-connected distributed enterprises, and transform business operations without compromise."  
Netdata raises $14.2 million in funding
This new funding is an addition to its previous Series A, bringing its total Series A funding to $31 million. 
The company will use the money to accelerate research and development of its monitoring and troubleshooting platform.