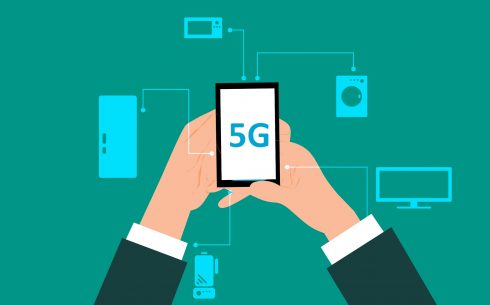 Verizon has announced a new partnership with IBM and Red Hat. Together the companies will help Verizon deploy its 5G network on an open hybrid cloud platform. Verizon will be able to leverage the benefits of the open-source community while still retaining architectural control to speed the release of new features and offerings. 
"We all know change and opportunity go hand in hand, and Verizon has long embraced forward thinking – especially now, when the industry is racing to create and capture new value as the market adopts 5G. As we look towards a future with 5G, IBM and Red Hat are deeply engaged, and working hand in hand with leading telecom operators all over the globe, to co-create and deliver open hybrid cloud platform solutions that will enable them – and the enterprises they serve – to thrive in this next era that combines the power of 'connectivity + compute,'" said Steve Canepa, global GM and managing director of IBM Communications. 
HPE acquires Zerto for $374 million
Zerto is a cloud data management and protection company that offers capabilities like disaster recovery, backup, and data mobility. HPE will use the new addition to extend HPE GreenLake and continue shifting HPE Storage to a "cloud-native, software-defined data services business."
Zerto's management team is expected to join HPE after the transaction closes later this year. 
"The HPE GreenLake edge-to-cloud strategy and strong leadership is a perfect match for Zerto," said Ziv Kedem, CEO of Zerto. "Coupling Zerto's industry-leading cloud data management and protection software platform with HPE's cloud data services and go-to-market reach will offer an unparalleled experience for our collective customers and partners."
Alluxio 2.6 now available
The latest version of the data orchestration platform allows AI platform teams to use GPUs to accelerate their data pipelines. It also features improved system performance by removing inter-process latency overloads. 
Other new capabilities include faster data access, simplified data management, and improved system visibility and control. 
Snow Software releases Snow Atlas
Snow Atlas is a platform for discovering, monitoring, and optimizing technology assets. It is being released with software asset management, software-as-a-service management, and IT service management integrations. 
"The introduction of Snow Atlas is the next step in our journey to enable organizations to realize the full potential of technology intelligence," said Vishal Rao, president and CEO of Snow Software. "The platform provides a new way for the hybrid enterprise to manage cost, minimize risk and optimize technology investments. But just as importantly, we view Snow Atlas as the foundation for future innovation that supports the evolving needs of our customers. As such, we are substantially increasing the investment in our product development capacity to rapidly accelerate our innovation agenda."