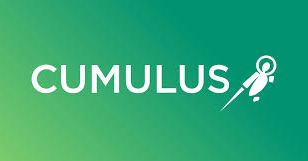 Cumulus Networks has announced a new partnership with HPE to bring highly automated and scalable storage networking solution to data centers. HPE's StoreFabric M-Series Ethernet Switches will now run Cumulus Linux and NetQ. According to Cumulus Networks, this partnership will provide customers with a predictable, scalable, and reliable networking fabric.
"Many modern data centers feature all flash storage architectures designed to meet the needs of high-performance applications, but what's often limited these applications from reaching their true potential was networking," said Josh Leslie, CEO of Cumulus Networks. "The combination of Cumulus Linux and NetQ with HPE's M-Series Ethernet Switches now provides organizations a more open, flexible networking fabric that is predictable, scalable, and reliable to help drive businesses forward."
Insight Partners acquires Armis for $1.1 billion
Insight Partners has acquired Armis for $1.1 billion. Insight Partners is an investor that has in the past acquired and then scaled up software companies to strengthen their market dominance.
According to Armis, it will continue to operate independently after the acquisition. It will stay fully managed by co-founders Yevgeny Dibrov and Nadir Izrael and its executive team. It will also receive support from Insight's business strategy and ScaleUp division, OnSite.
The acquisition is expected to close in February.
XebiaLabs announces latest version of DevOps Platform
XebiaLabs has announced the latest version of its DevOps Platform. XebiaLabs DevOps Platform 9.5 introduces delivery patterns, a system for tracking, synchronizing, visualizing and controlling activities related to application delivery.
"With delivery patterns, it's easy for everyone who's involved in the software delivery process to track the lifecycle of the things they care about—bug fixes, user stories, new features, change requests—from planning to production, even when things go wrong," XebiaLabs wrote in a blog post.