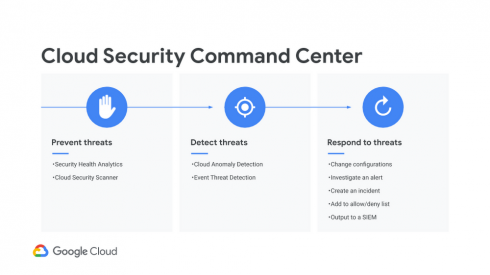 Google has announced the general availability of its Cloud Security Scanner in GKE and Compute Engine. The new service will provide insights into app vulnerabilities and allow organizations to take action before those vulnerabilities can be exploited.
Potential use cases include notifying organizations of common external vulnerabilities in their application, alerting them of accessible GIT and SVN repositories, and surfacing mixed content vulnerabilities that could be exploited by a man-in-the-middle attacker.
ManageEngine's Log360 now offers automated incident response
ManageEngine's SIEM solution Log360 now has the ability to launch automated incident responses. This new feature will help reduce the workload of security teams, while also containing the scale of attacks, ManageEngine explained.
"With incident response automation, security teams don't have to perform standard, repetitive response measures anymore," said Manikandan Thangaraj, director of program management at ManageEngine. "They experience less alert fatigue, discover actual threats sooner and have more bandwidth to deal with high-level security challenges. All of this helps cut down incident response time, and ultimately reduces the overall cost of a breach."
ITSM Academy launches ITIL 4 Managing Professional Transition Course
The ITSM Academy has announced dates for its new course, ITIL 4 Managing Professional Transition. The five day course goes over key concepts, principles, and methods that IT practitioners need to understand.
This new course will supersede the ITIL v3 certification and aims to bridge the gap between ITIL v3 and v4. Only those who have already received an ITIL v3 certification or have acquired 17 ITL v3 credits are eligible for the transition course.
"We are thrilled to be able to offer this course on the first week it will be available for delivery," Lisa Schwartz, CEO of ITSM Academy said. "The ITIL Managing Professional Transition course provides qualified professionals with a fast-track way to obtain what will soon become one of the most desired IT designations, the ITIL Managing Professional (MP)."
Malwarebytes launches 'first responder' service to help organizations when they're under attack
Malwarebytes has launched a new incident response service to help organizations as they are under attack. Malwarebytes Malware Removal Service will provide 'first responder' support to those organizations. This includes remote rapid intervention and triage from experts to manage and isolate malware.
"One off remediations are no longer adequate to combat today's polymorphic malware," said Akshay Bhargava, SVP of products at Malwarebytes. "Quick and effective isolation and malware removal can make or break a business under active attack. Our new professional service is built to ensure organizations receive the expert analyst guidance and tools required to get business operational again."