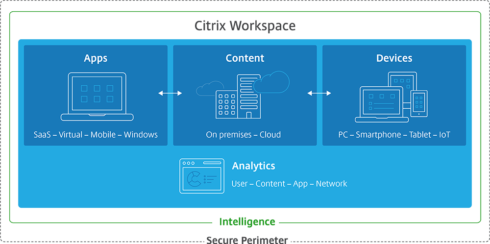 Citrix has announced new features in Citrix Workspace to help workers be more efficient. The solution now includes an intelligence feed and personalized workflows that will allow users to automate tasks.
"At the end of the day, employees want to master their craft," said Tim Minahan, executive vice president of strategy and chief marketing officer at Citrix. "With Citrix Workspace, employers can empower them to do so by freeing them from soul sucking tasks so that they can focus on building their skills and engaging work."
D2iQ launches new global channel program
D2iQ has launched a new global channel program that was designed to allow cloud native growth within the reseller community. This program will enable channel and resell partners to unlock cloud native revenue streams and expand market reach.
"Partners are the key factors to success when it comes to customers being able to manage and mitigate risk on their cloud native journey; that's why D2iQ has launched its global channel program," said Joe Taborek, chief revenue officer at D2iQ. "This program builds structure for our growing channel and resell business while also showing our commitment to the cloud native community. The goal of this program is not only to empower our channel and reseller community but also to support our customers as they make their journey to cloud native."
Stephanie Fohn joins NeuVector as CEO
NeuVector has appointed Stephanie Fohn as its new president and CEO. Fohn will also be joining the company's board of directors. The company's co-founder Fei Huang will become chief strategy officer.
Previously, Fohn served as the CEO of WhiteHat Security where she expanded the company from eight employees to over 300. She also helped Remotium be acquired by Avast Software in her time there, and most recently was the CEO of Rundeck.
"I'm thrilled to join NeuVector at this important stage in the company's growth," said Fohn. "The NeuVector container security platform is extremely robust and highly-valued throughout the market and by customers. We see tremendous opportunity as companies continue to move to the cloud and adopt cloud-based application strategies. Our goal is to take advantage of these market opportunities as we continue to grow NeuVector."
GigaSpaces 15.0 now available
GigaSpaces has launched version 15.0 of its platform. GigaSpaces 15.0 includes features that will help businesses derive better value from their data.
This version introduces a new monitoring and administration tool called Ops Manager that provides visibility into system components that run machine learning models. In addition, InsightEdge, which is included in GigaSpaces 15.0 now includes AnalyticsXtreme Batch Indexing, which automates data access and storage and allows administrators to move data between frequent (cold data) access and infrequent (archive data) access tiers in data lakes and warehouses.
Finally, it provides a native smart space client in Kubernetes which supports CRUD operations, task execution, event-driven analytics, and automatic load balancing.