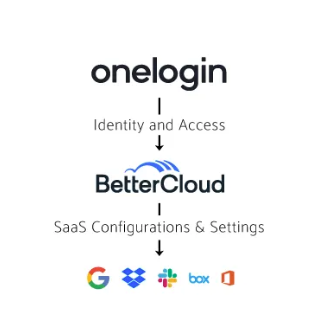 SaaSOps provider BetterCloud has announced a new partnership with identity and access management company OneLogin. Together the two companies will work to automate end-to-end User Lifecycle Management (ULM).
Specifically, the companies will help with onboarding and offboarding, mid-lifecycle management, and security and data protection. 
Open Systems announces Microsoft Azure Sentinel integration
Microsoft Azure Sentinel will be integrated into Open Systems' Managed Detection and Response (MDR) system. The addition of Microsoft Azure Sentinel will help enable early detection and containment of threats. 
"Enabling millions of employees working from home to remotely access corporate networks has increased the vulnerability of enterprises to cyberattack, despite their employing full security stacks," said Jeff Brown, CEO of Open Systems. "Instead of inundating customers with often meaningless alerts, our cloud-native MDR service, when combined with our SASE solution, enables threats to be identified and contained early in the 'kill chain,' and without the need for customers to build and staff a security operations center (SOC) of their own."
GigaSpaces raises $12 million in funding
The funding will be used to drive product expansion and innovation to help customers meet their data needs. This round was led by Fortissimo Capital, with participation from Claridge Israel and BRM Group. 
GigaSpaces believes that the coronavirus pandemic is acting as a forcing function for digital transformation. They will use this funding to help customers achieve their digital transformation goals in a data-driven way. 
CloudKnox Security updates its permissions management platform
The new updates will enable companies to further optimize their cloud infrastructure. Currently, CloudKnox customers are seeing up to 75% cost reductions in areas like security, infrastructure, and audit and compliance. 
"As organizations worldwide accelerate the large-scale adoption of multi-cloud and hybrid cloud infrastructures, companies need to be able to cost efficiently manage the day to day operations and the greatest risk to hybrid and multi-cloud infrastructure," said Raj Mallempati, chief operating officer of CloudKnox Security. "The CloudKnox Permissions Management Platform enables enterprises to protect their critical cloud infrastructure from the risk of over-provisioned machine and human identities, while delivering exceptional ROI and TCO."
Verpex announces "co-cloud" web hosting model
This model aims to improve site speed and reliability. This "co-cloud" solution offers a number of different cloud providers and allows end users to select what server location they want to use. 
Verpex explained that distance to a data center can impact site performance, so allowing end users to select servers closer to them reduces the potential for lost data or other site-slowing issues. 
"The entire world is moving away from the model of physical datacenters towards cloud computing, and now web hosting has joined in," said Kris Erdelsk, senior systems engineer at Verpex Hosting. "Through our new co-cloud hosting plans in conjunction with several of the best in class cloud providers, we can ensure that our customers and their visitors have the best overall web experience."