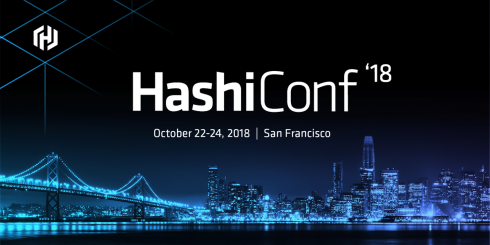 HashiCorp announced new updates to its multi-cloud infrastructure automation suite at its user and technology conference HashiConf 2018.
"The reality for the vast majority of the Global 2000 is and likely always will be 'multi-cloud,'" said Dave McJannet, CEO of HashiCorp. "We continue to invest deeply across our product suite so that our users can adopt the infrastructure of their choice while maintaining a consistent set of workflows for operations, security, networking, and development professionals. This current cohort of very significant product releases represents our ongoing commitment as an enabler of this multi-cloud transition."
HashiCorp Consul 1.4 adds advanced service mesh capabilities and multi-data center support for service segmentation.
HashiCorp Terraform features improved configuration language and a new free collaboration feature. In addition, a new "Remote" Plan and Apply capability will allow users to preserve the workflow experience on the Command Line Interface while executing on Terraform Enterprise where policy and governance can be centrally enforced.
"HashiCorp Terraform is a core part of the way organizations set up and manage their cloud and on-premises infrastructure, and we are iterating on the product aggressively," said Armon Dadgar, founder and CTO of HashiCorp. "We've made the configuration language simpler and more flexible, tightly integrated Terraform Enterprise for centralized governance, and most importantly made critical collaboration features free to everyone."
HashiCorp Vault 1.0 will focus on stability, ecosystem integration, and scale, the company explained. The release open sources the auto unseal capability from Vault Enterprise, which will allow users to more easily automate the provisioning and lifecycle of Vault.
Finally, HashiCorp Nomad 0.9 will be available in November with advanced scheduling capabilities, NVIDIA GPU support, Web UI support for job submission, and improved resource statistic visualizations. According to the company, this release lays the groundwork for plugin-based integrations with a new plugin system that will allow the community to contribute and maintain drivers.
"The new features that we're adding to HashiCorp Nomad will simplify ecosystem integrations and expand use cases, particularly in GPU-based machine learning and batch processing environments," said Dadgar. "Some of the largest companies in the world rely on Nomad across their diverse multi-cloud and on-premises environments."