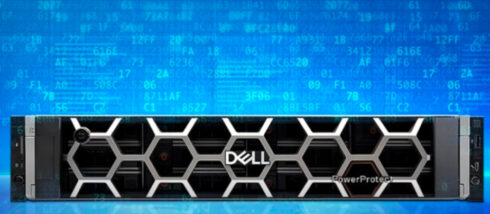 Dell Technologies has announced several new updates to help its customers protect their data no matter where it is stored. 
According to Dell's 2022 Global Data Protection Index (GDPI) survey, in the last year cyberattacks have accounted for 48% of all disasters that cause data disruption, and it was the top cause. The survey also found a benefit to limiting the number of vendors they work with; Organizations using a single data protection vendor spent 34% less recovering from incidents. 
To support small and mid-sized customers in their data protection initiatives, it has announced Dell PowerProtect Data Manager Appliance. It provides automated discovery and protection of assets, secure access to restricted functions, and a unified user experience. 
PowerProtect Cyber Recovery for Google Cloud will enable customers to deploy an isolated cloud vault in Google Cloud. This provides an additional layer of separation of data in the event of a cyberattack. The management interfaces are tightly locked by networking controls. Customers can opt to require separate security credentials or multi-factor authentication for added security. 
Dell is also updating APEX Data Storage Services with a Backup Target option that streamlines the process of purchasing, deploying, and managing backup storage. 
And finally, in January it will start providing a Cyber Recovery Guarantee to give customers more confidence. As part of the program the company will reimburse customers up to $10 million for qualifying expenses if restoring data through Dell solutions is not possible. 
"With virtually everything connected to the internet in today's digital world, the need to protect valuable data is more important than ever," said Jeff Boudreau, president and general manager, Infrastructure Solutions Group, Dell Technologies. "This digital landscape requires a modern data protection and security strategy to address cyber threats. Point solutions don't go deep or wide enough to help protect organizations. Dell helps customers strengthen cyber resiliency by offering integrated data protection software, systems and services to help ensure data and applications are protected and resilient wherever they live."