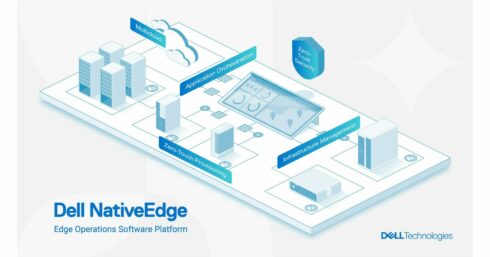 Dell's new NativeEdge streamlines the deployment, management, and security of edge infrastructure and applications.
The company is also expanding its network of partners and OEM customers to enable organizations to utilize Dell NativeEdge for simplifying the coordination and growth of their edge computing environments.
"Dell NativeEdge brings to life our expertise in creating solutions that simplify processes and fuel real-time decision-making at the edge," said Gil Shneorson, senior vice president of edge solutions at Dell Technologies. "Our partners are an integral part of customers' success, and together we can make the edge a strategic enabler for businesses across industries by making it simpler to deploy and manage infrastructure and applications."
Dell is working in partnership with ISVs, system integrators, resellers, and OEM customers to enhance the availability of new edge solutions through Dell NativeEdge. 
The global edge ecosystem is expanding with various companies joining forces, including Infront Systems, Involta, Telit Cinterion, and World Wide Technology. Alongside Dell NativeEdge, Dell is continuously expanding its edge product range to assist customers in efficiently placing workloads and data. Future plans include delivering more edge solutions as services to address evolving IT requirements.
"Collecting, analyzing and quickly gaining insights in edge locations is increasingly critical for many industries as they continue to compete and apply new capabilities like Gen AI," said Scott Sinclair, practice director at Enterprise Strategy Group. "Software platforms like Dell NativeEdge can simplify application orchestration and management, and it will be key for Dell to continue to foster its partner ecosystem to support a diversity of solutions that simplify and secure customers' edge environments."