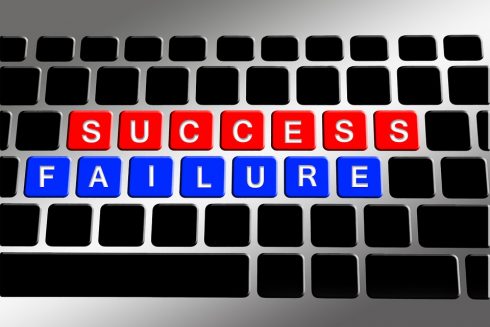 Technology is constantly changing, and as a result, businesses need to constantly evolve. A newly released report revealed that companies who don't change their approach to enterprise technology will lose out on 46 percent of revenue gains by 2023.  
The Future Systems report was released by Accenture and based off of more than 8,300 organizations across 20 industries and 22 countries. The report is designed to help companies understand the impact of their technology investments and close the innovation achievement gap. 
"Today's C-suite is investing staggering amounts of money in new technology, but not every company is realizing the benefits of innovation as a result of those investments," said Bhaskar Ghosh, group chief executive of Accenture Technology Services. "Competing in today's data-driven, post-digital economy means organizations need to have a carefully calibrated strategy toward technology adoption and a clear vision for what their companies' future systems should look like. Our newest research reveals that the world's leading companies are investing in boundaryless, adaptable and radically human systems to maximize innovation, business performance and value."
The enterprise IT report categories companies on three dimensions: technology adoption, depth of technology adoption, and organizational and cultural readiness Based on those dimensions, the report categorized the top 10 percent of respondents as leaders and the bottom 25 percent as laggards. In addition, Accenture reports laggards surrendered 15 percent of foregone annual revenue in 2018. 
Qualities the report found leaders to portray included:
Taking advantage of blurring boundaries between IT stack, companies, humans and machines
Implementing adaptable systems that learn, improve and adapt by themselves
Taking advantage of human-machine interaction
Adopting flexible technologies
Embracing cloud computing
Treating data as a corporate asset
Managing technology investments across the enterprise
Upskilling their talent
Ninety-eight percent of leaders are adopting new technologies like AI, compared to 42 percent of laggards; 97 percent of leaders are adopting techniques such as DevSecOps, microservices and containers compared to 30 percent of laggards; and 95 percent of leaders see cloud as a catalyst to innovation compared to 30 percent of laggards. 
"To maximize the return on their technology investments, leading organizations are improving their technology quotient, going beyond building pockets of excellence, to implementing a strategy for achieving enterprise-wide transformation," added Ghosh.