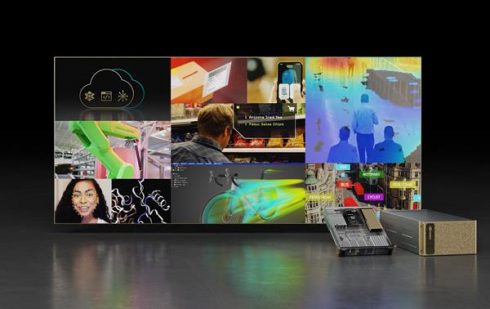 NVIDIA is trying to make it easier for companies to access NVIDIA-powered infrastructure to run their AI workloads on with the release of the NVIDIA AI LaunchPad. 
The NVIDIA AI LaunchPad will be delivered in collaboration with various cloud providers, the first of which will be Equinix. Equinix customers will now be able to develop AI on NVIDIA DGX SuperPODs, which is an AI development hub. In addition, companies can use NVIDIA's Base Command Platform on NVIDIA-Certified Systems from manufacturers like Dell and Lenovo.
NVIDIA explained that in order to build accurate AI models, applications need to be able to access multiple external data sources from multiple clouds and data centers. By using AI LaunchPad through Equinix, customers will have secure, high-speed access to an ecosystem of companies operating their digital infrastructure on Equinix Fabric. 
"Many industries use private clouds to keep costs down by having computing resources close to the data, for performance, data privacy, ownership and sovereignty reasons," said Steve Stienhilber, vice president of Business Development at Equinix. "With NVIDIA AI LaunchPad globally available at Equinix, enterprises will have immediate access to NVIDIA software and NVIDIA-Certified infrastructure in a comprehensive hybrid-cloud solution."
According to NVIDIA, one of the key aspects of the AI LaunchPad is NVIDIA AI Enterprise, a cloud-native suite of AI and data analytics software optimized for NVIDIA-Certified Systems. Customers can use it to deploy AI in Equinix data centers and power large, complex machine learning workloads. 
"Today's enterprises are looking for a simple, comprehensive solution that provides instant access to the resources they need to build and deploy AI with ease," said Manuvir Das, head of Enterprise Computing at NVIDIA. "NVIDIA AI LaunchPad puts AI at the fingertips of enterprises everywhere with fully automated, hybrid-cloud infrastructure and software for every stage of the AI lifecycle."
The first AI LaunchPad offerings are expected to be available later this summer, according to NVIDIA.