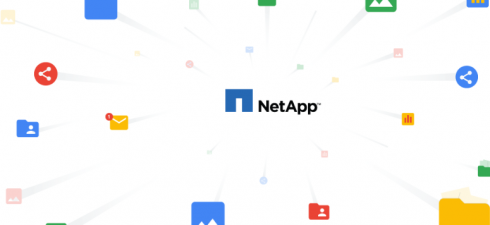 NetApp has announced NetApp Cloud Volumes for Google Cloud Platform. The solution is a fully-managed, cloud-native file storage service integrated with GCP.
According to NetApp, this release marks the first step of a partnership that combines NetApp's data services with Google Cloud's leadership in application development, analytics, and machine learning.
"Companies are on different paths to the cloud, each with unique dependencies," said Diane Greene, CEO of Google Cloud. "Google Cloud and NetApp are committed to simplifying the journey, meeting customers where they are, and accelerating innovation. NetApp Cloud Volumes for Google Cloud Platform —a high-performance storage service with advanced management features—gives our customers the freedom to move to the cloud at their own pace."
NetApp Cloud Volumes will feature automated syncing from NetApp Snapshot. By making copies and clones, it frees developers up to accelerate workspace creation and build cycles, according to the company. It also offers an easier way to migrate data back and forth between on premise and the cloud.
It is also announcing a new cloud-connected flash array, which is designed for high performance and cloud. It is offering new intelligent cloud services that will reduce the total cost of ownership, such as NetApp FabricPool which automatically tiers cold data from primary storage to AWS and Azure, thus reducing capacity costs.
In addition, NetApp has announced updates to data management solution NetApp StorageGRID. It now automates tamper proof retention of critical data. It has an increased focus on analytics and allows customers to retain and manage and unlimited amount of rich media, such as recorded calls, scanned contracts, and email archives.
Cloud Volumes for Google Cloud Platform is available today as a private preview. The public preview is expected to be available later this year. More information is available here.