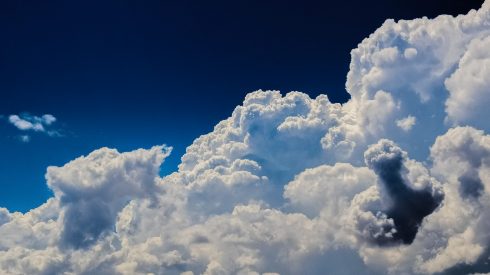 NetApp has announced a new version of its ONTAP solution with new capabilities to help customers modernize hybrid cloud operations. New feature include updates to FlexPod, like intelligent application placement, automated workflows, and the ability to consume FlexPod as a fully managed service; NetApp StorageGRID 11.5, which adds data encryption with external key management, compliance and ransomware protection with S3 object locks, and intelligent load balancing; unified data management across hybrid cloud environments; and a new NetApp Keystone Flex Subscription for more flexible spending.  
"A hybrid cloud strategy is critical to ensuring organizations can keep pace with the growth and complexity of distributed data and applications, thrive in the face of uncertainty and compete effectively in the digital economy," said Kim Stevenson, senior vice president and general manager, foundational data services business unit at NetApp. "NetApp specializes in helping enterprises at every phase in their digital transformation journeys to implement hybrid cloud strategies and technologies that will help keep them ahead of the curve."
PagerDuty and JFrog announce new integrations for monitoring 
The new integration between PagerDuty and JFrog Pipelines enables problems in builds that impact production to be detected. According to PagerDuty, the integration will enable IT operators to detect incidents, determine root causes, and roll back builds. IT and developers will be able to work together to determine changes in their environments and be able to prevent outages and increase uptime, stability, and reliability of applications, the company added.
"We are excited to partner with PagerDuty. The integration of our leading solutions — the end-to-end, universal DevOps Platform from JFrog, and PagerDuty's digital operations management capabilities — enable DevOps teams with powerful observability and incident management throughout the DevOps lifecycle," said Steve Chin, vice president of developer relations at JFrog.
Cloud Security Alliance releases CAIQv4
The Consensus Assessment Initiative Questionnaire (CAIQ) is a set of questions that customers can use to assess a cloud service provider's compliance with the Cloud Controls Matrix. 
New changes in CAIQv4 include a more streamlined set of questions, changes to the structure of the document used for submissions to STAR Registry Level 1, and additional sections related to the Shared Security Responsibility Model. 
Deloitte to acquire CloudQuest
CloudQuest is a cloud security posture management provider. Deloitte hopes the acquisition will enable it to improve its cloud security offerings. It will expand the Deloitte Cyber Cloud offering with new cloud security orchestration, automation and response (SOAR) services. 
"While the global pandemic slowed some things, it didn't slow cloud migration or cloud reliance for the vast majority of organizations," said Vikram Kunchala, Deloitte risk and financial advisory cyber cloud leader and principal at Deloitte & Touche LLP.  "As organizations work to build or advance their security postures for cloud or hybrid-cloud environments, we're expanding and diversifying our services and solutions portfolio to help our clients continuously monitor, prevent and remediate security threats."