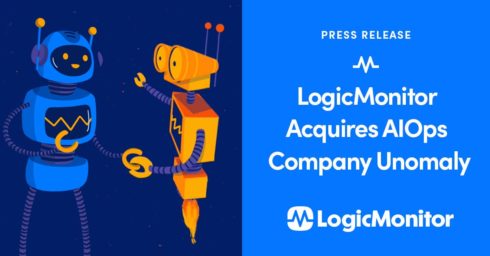 LogicMonitor has announced it is acquiring the AIOps company Unomaly in the hopes of providing IT teams with better visibility into infrastructure issues and unexpected changes and events. Unomaly aims to bring a smarter approach to monitoring for all types of software systems.
"Unomaly's technology focuses on the automatic detection of log anomalies to support fast, accurate root cause analysis in complex IT environments. Additionally, Unomaly's technology helps DevOps teams derive insights from unexpected events in order to optimize and refine continuous delivery approaches. While enhancing IT performance visibility, teams can ingest unlimited log data without exponential increases in cost," Kevin McGibben, president and CEO, wrote in a blog post. 
RELATED CONTENT: The future of APM is open
According to McGibben, IT operations teams are struggling to take data from traditional log management solutions and transform that data into actionable insights because the solutions lack the ability to make sense of the volume, velocity or variety of data. Unomaly uses machine learning algorithms to detect unexpected events, missing parameters and frequent or suspicious repetitive entries. This results in the ability to find issues before they become bigger issues, he explained. 
With Unomaly, LogicMontor hopes to provide a holistic IT infrastructure intelligence solution for the modern enterprise. Throughout the next year, LogicMonitor plans to integrate Unomaly's solution across its platform. 
"LogicMonitor and Unomaly share the same view on the market and the vision of its future, and the synergies between the two companies' innovative R&D are powerful," said Johan Gustafsson, co-founder and CEO of Unomaly. "We are looking forward to joining the LogicMonitor team to bring LogicMonitor customers new AIOps capabilities that help users analyze data and act according to real-time infrastructure intelligence."