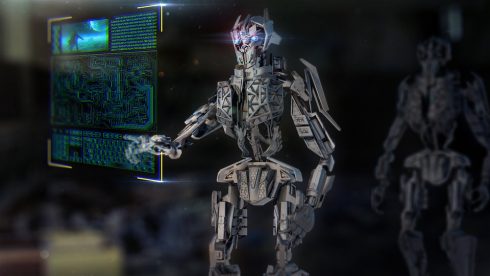 A majority of companies have implemented or are starting to experiment with AIOps, according to a survey from OpsRamp. Of those, a majority of them have seen success with the AIOps implementations.
The AIOps Exchange was launched earlier this month, and tomorrow it is holding its inaugural event in San Francisco. The event will feature over 100 key industry influencers, analysts, and IT executives.
The AIOps Exchange is a private forum committed to exchanging ideas, trends, and best practices that define the future of AIOps, according to its website. This inaugural event will be an extension of that mission. At the event, attendees will be able to exchange ideas, discuss trends, and develop best practices that will define the future of AIOps, the AIOps Exchange explained.
RELATED CONTENT:
AIOps seen as delivering value
How AIOps takes IT companies from reactive to proactive
"We are just beginning to explore AI's potential to transform IT Operations Management and DevOps into a strategic activity at the core of digital business," said Phil Tee, founder of AIOps Exchange and CEO of Moogsoft. "At the AIOps Exchange, attendees will have the opportunity to discuss pressing topics with a group of industry experts and share best practices with their peers — everything from how to rollout AIOps, quantifying the value of AIOps, to re-skilling teams for AIOps. Even more importantly, attendees will help shape the direction this nascent industry takes over the years to come."
Tee believes that unless the commercial world embraces AI as part of automation, it is really going to struggle to live up to expectations.
"With IT operational data volumes at an all-time high and showing no signs of slowing in scope and complexity, IT executive leaders must embrace technologies like AI/ML," said Nancy Gohring, senior analyst at 451 Research. "These technologies can help solve immediate pain associated with IT operations data overload, such as alert fatigue and slow mean time to repair, and enable business critical projects like digital transformation."
According to Tee, the switch to AIOps will require a change in the way that organizations think about AI. People need to be comfortable with AI being part of automation, he explained. "When we started Moogsoft seven years ago, there was a lot of resistance," said Tee. "People were very nervous about the idea of machines doing the thinking for human beings around something as critical as which applications are serviced in response to an incident."
But over the last seven years, two things have changed to turn the tide. One is that the crisis has gotten worse because more companies are shifting to Agile and implementing complexity in their workloads, requiring the use of AI.  Another factor is that AI has become more mainstream. Personal AI solutions like Siri, Alexa, and Google Home weren't around seven years ago, but now almost everyone has some form of AI in their lives, Tee explained.
"Companies tend to move when there's a criticality of not doing it … Usually when we get engaged with a customer, in the background there's a story of service quality and some crisis around that, which has caused them to think again. I think over the course of the next few years as companies continue to expand their next-generation compute footprints, there will be more of that."