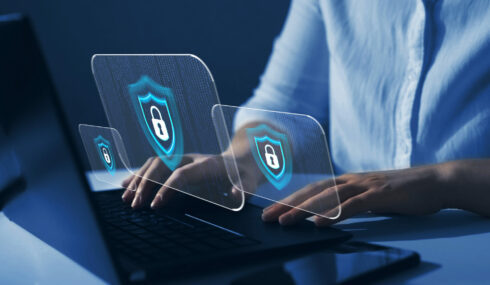 Identity provider Okta today announced its Device Access product that gives organizations the ability to secure corporate devices for remote workers. 
Device Access, part of Okta's Workforce Identity Cloud, extends the company's identity and access management capabilities. It offers stronger authentication to unlock devices, which the company said will help organizations achieve zero trust while simplifying logging in for employees.
The release, the company said in its announcement, is part of Okta's "broader effort to move beyond multi-factor authentication  [MFA] to enable phishing resistance and passwordless capabilities."
"Identity has become the first line of defense in a hybrid world of cloud applications and devices," Arnab Bose, chief product officer, Workforce Identity Cloud at Okta, said in the announcement. "We believe identity should empower IT and security teams to protect the enterprise across all touchpoints without compromising on productivity or agility."
According to Verizon's 2022 Data Breach Investigation Report, more than 60% of security incidents involved stolen credentials and phishing attacks. The report also noted that about 60% of incidents involving lost or stolen assets were the result of missing desktops and laptops, according to the Okta announcement.
Okta Device Access brings Desktop MFA for WIndows and macOS, and Desktop Password Sync for macOS.
Learn more about Okta Device Access on our blog.