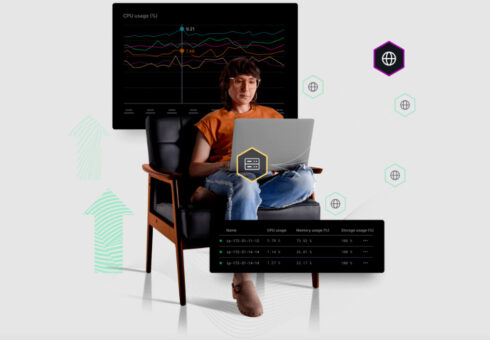 The observability platform New Relic has just launched a new solution for infrastructure monitoring. 
Customers will be able to view key metrics like CPU and memory for hosts, containers, and virtual machines. They can then use this information to identify which applications have under-provisioned resources and make adjustments accordingly. 
They will be shown an at-a-glance view of their entire infrastructure, including status and count of hosts, applications, and events, along with an alerts activity stream. 
There are also dynamic charts that can help customers correlate drops in performance between infrastructure and applications.
In addition, embedded change tracking is available to help customers analyze how application deployments will impact performance. 
According to New Relic, one of the key benefits of this solution is the pricing model. Rather than pricing being based on peak usage with penalties for auto-scaling, New Relic's pricing is based on actual usage.
"Infrastructure monitoring is business-critical for every engineering team in a digital business. It's also an area of ballooning costs and surprise bills as more workloads shift to the cloud and teams enable auto-scaling," said Manav Khurana, chief product officer of New Relic. "This release addresses both those concerns by adding best-in-class infrastructure monitoring to easily monitor and debug infrastructure issues, with a unique pricing model that saves customers money compared to other tools on the market."