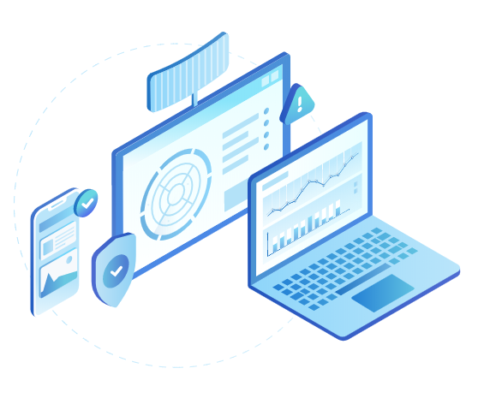 HCL Technologies is making it easier for companies to manage their endpoints with a new release of BigFix. Available in April, BigFix 10 will allow IT teams to automate discovery, management, and remediation. 
According to the company, BigFix 10 introduces three main new features: BigFix Insights, Modern Client Management, and Multicloud Management.
BigFix Insights allows companies to visualize risk and cost and easily find endpoints that are most important to the organization. "If you think about the fact that BigFix has visibility to all of your endpoints, pulling that together into a dashboard where you can leverage a business intelligence tool to simply see what's the history of your patching of those endpoints," said Kristin Hazlewood, vice president and general manager of BigFix. "How compliant are those endpoints? How is the team doing, progressing a migration rollout to the latest operating system. So it really helps to drive efficiencies and be able to spot risks."
Modern Client Management allows organizations to simplify management of more modern laptops. According to Hazlewood, it allows customers to do things like over-the-air enrollment, simplified policy management, and remote disk wipes. "Modern client laptops, cloud endpoints, your traditional data centers, your work from home devices, and it's all correlated in a single dashboard and you can take the same actions across any endpoint," she said.
Multicloud Management provides a 360-degree view of cloud and on-premise endpoints from a single solution. Currently, BigFix covers over 90 operating systems, but BigFix 10 expands that coverage to cloud instances in AWS and Azure. This allows customers to see legacy data centers, employees who are working from home, and AWS and Azure instances all from a single tool, Hazlewood explained.
This is also the first major release of BigFix since being acquired by HCL Technologies two years ago. According to Hazlewood, a major impact that has had on this release is they've been able to work with customers to determine what features they wanted.  "I think the biggest change for me about the roadmap at HCL compared to where we were previously is really that keen focus on partnering with our customers to understand what business problems they're trying to solve with BigFix and how we can work with them to solve those problems," said Hazlewood. 
This release happens to come at a time when a large portion of the workforce has had to quickly figure out how to work remotely. "We've had a lot of customers call us up in the last week or two, asking for expanded licenses now that they have even more remote work happening and employees bringing their own devices," said Hazlewood. "So we really look at this as BigFix is a tool that can really maintain business continuity and security for those remote workers."