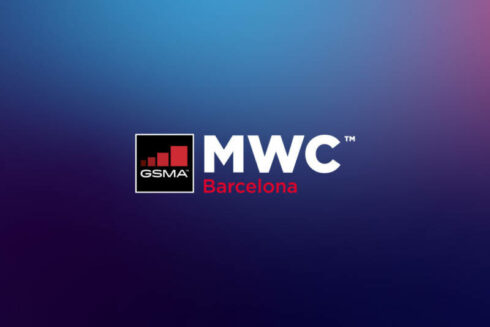 MWC 2023 Barcelona, the connectivity event hosted by GSMA happening from February 27th to March 2nd, showcases some of the advancements in mobile connectivity and edge computing spaces and a number of companies in those spaces launch new products at the event. 
Here are some highlights from the event: 
HCLTech Launches Technology Suite
Organizations can now reap the benefits of virtual functions onboarding, significant operational efficiencies and enhanced network and user experiences through HCLTech's new 5G system integration framework. 
The framework enables operators and private 5G networks to deploy and integrate critical components with virtual functions onboarding, significant operational efficiencies and enhanced network and user experiences.
"Communication service providers and enterprises need a system integration partner that can scale in diverse technology domains to integrate, deploy and operate 5G networks. With our 5G system integration framework, we have created a differentiated set of services to address the unique system integration requirements for disaggregated and distributed network domains that include RAN, transport, and core," said Vijay Guntur, president and head of engineering and R&D services at HCLTech.
The company also announced a CloudSMART Modernization Experience to support the adoption of open-source and off-the-shelf IT vendor solutions so that telecom service providers can offer tailored solutions using their platforms of choice. 
HCLTech stated that it will also provide network modernization solutions to CSPs and enterprises in collaboration with Dell Technologies. 
GSMA's new Open Gateway initiative
The GSMA Open Gateway initiative is a framework of universal network APIs to provide universal access to operator networks for developers. 
The initiative was launched with the support of 21 mobile network operators and the GSMA Open Gateway APIs are defined, developed, and published in CAMARA, the open-source project for developers to access enhanced network capabilities, driven by the Linux Foundation in collaboration with GSMA. 
"By applying the concept of interconnection for operators to the API economy developers can utilize technology once, for services such as identity, cybersecurity or billing, but with the potential to be integrated with every operator worldwide. This is a profound change in the way we design and deliver services," said Mats Granryd, director general of GSMA.
The GSMA Open Gateway initiative launches with eight universal network APIs, including SIM Swap, QoD, Device Status with connected or roaming status, Number Verify, Edge Site Selection and Routing, Number Verification (SMS 2FA), Carrier Billing – Check Out, and Device Location (Verify Location). GSMA said that new APIs will be launched throughout 2023.
Ericsson and Aeris show combined IoT capabilities
Information and communication technology provider Ericsson and IoT solution provider Aeris are combining their capabilities to bring scale, stability, reliability and security to IoT solutions. 
Aeris has its secure Intelligent IoT Network and value-added services to target industries such as transportation, utilities, automotive and healthcare. By combining it with Ericsson's IoT Accelerator platform, it provides opportunities for CSPs to monetize new services on top of global connectivity. 
The combined team also showcased new security capabilities at the event that can protect IoT programs from cyber threats. 
At the end of this quarter, Aeris will provide full life cycle support for IoT programs across multiple industries, use cases and geographies to Ericsson's current IoT customers and partners.
Wind River Studio release single core support with latest Intel processors 
Wind River support is now available on the 4th Gen Intel Xeon Scalable processors with Intel vRAN Boost, which includes integrated acceleration to increase throughput and decrease latency in 5G workloads. 
"Given that requirement, with Intel's 4th Gen Xeon Scalable processor, we have reduced the Wind River Studio physical footprint from two cores down to one core, enabling more processing power for cloud-native network functions (CNF) applications at the edge," said Avijit Sinha, chief product officer at Wind River. "We continue to deliver a differentiated solution to help customers meet their 5G objectives based on proven Wind River Studio technology in live deployment with operators globally."
Built-in accelerators enable the 4th Gen Intel Xeon Scalable processors to drive power/performance to higher levels, while efficiently providing the support needed for 5G signal processing, AI, analytics, networking, storage, and HPC workloads.