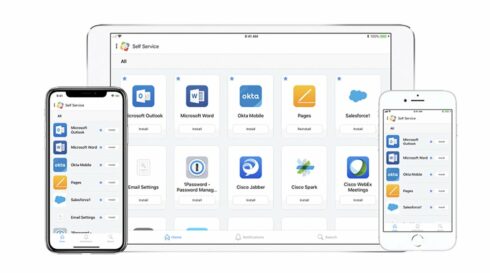 The Apple Enterprise Management company, Jamf, today announced the release of Jamf Fundamentals. This brings users a new plan created with the needs of small and midsized businesses in mind.
Jamf Fundamentals combines Jamf's mobile device management (MDM) technology with several new features geared at protecting, connecting, and empowering an organization's users. 
This release brings malware prevention, password sync, Self Service functionality for Mac, and the ability to deploy iPad and iPhone apps. Additionally, Jamf Fundamentals does not require specialty training due to the simplicity that it offers. 
Management features include industry Blueprints. These work as pre-build management templates that allow administrators customize groups of devices and deploy apps, restrictions, and settings where necessary.
This release also brings macOS packages that enable teams to fully manage Mac products. With macOS package deployment, users have the ability to deploy macOS packages including apps not currently listed in the Mac App Store. 
The Self Service functionality brings an on-demand Mac App catalog with a list of approved Mac App Store and third-party apps. This works to provide users with full access to the resources that they need. 
An organization's end users also receive Apple-specific malware protection to fight against the rise of attacks. The security helps to prevent known Mac malware, viruses, trojans, adware, ransome, and more. 
"By providing the tools needed to go beyond mobile device management we can help small and medium sized businesses that need more than basic mobile device management," said Nick Amundsen, senior vice president of strategy at Jamf. "Jamf is the only platform available that will empower these organizations to truly scale with the entire Apple ecosystem, and solve pain points around deployment, user access, management and security."
To try Jamf Fundamentals, click here.