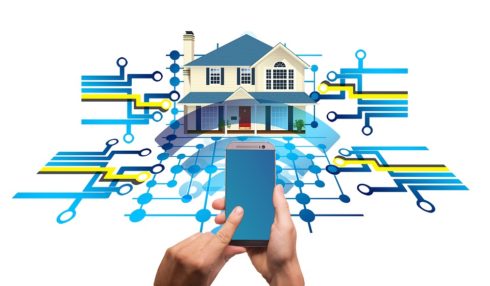 The Zigbee Alliance is racking up partnerships and support for its efforts to create a new, royalty-free connectivity standard to increase compatibility among smart home products and to make them more secure.
The project, called Connected Home over IP (Project CHIP) , was announced in December 2019 when the Zigbee Alliance announced partnerships with Amazon, Apple and Google — companies that create the most widely known smart home products today.
Last week, IoT platform provider Tuya joined the long list of board of directors as a key promoter of the Connected Home over IP project.
RELATED CONTENT: Why enterprises are running to the edge
The project was created to improve the consumer experience of trying to use smart home products that aren't compatible with each other. This project is really meant to address the interconnectivity in the application layer to identify different functions and commands across a network.
"We have a focus on standards to increase interoperability and make life easier for developers, and our open approach is always one we've relied on and I think it's going to be really important in the success of this project for both the development and the end value both for developers and consumers," Tobin Richardson, the CEO and president of the Zigbee Alliance, told SD Times.
The Working Group has a goal to release a draft specification and a preliminary open-source reference implementation in late 2020. The Project is leveraging development work and protocols from existing systems such as Amazon's Alexa Smart Home, Apple's HomeKit, Google's Weave, and Zigbee Alliance's Dotdot data models.
Today, there is no widely adopted open standard for the smart home built on IP — the most common network layer used in homes and offices. Also, many smart home devices currently use proprietary protocols, which requires them to be tethered to a home network using dedicated proxies and translators, according to the Zigbee Alliance.
"Utilizing existing IP technology will reduce costs on the silicon side as well as speed up our member's work since it's already very proven technology," said Chris LaPre, IoT architect at the Zigbee Alliance.
IP technology enables routing across networks independent of the layers underlying them and also delivers end-to-end security and privacy in communication between a device and another device, app, or service because it inherits TCP and UDP protocols.
"In my own house I still have some light switches that connect by wire to the lightbulbs, but if I'm bringing in and creating a connected home, I have to try to network-administrate to different hubs to turn on different hubs," Richardson said. "That really shouldn't be something a consumer has to decide and should just be taken for granted in a smart home."
Standardization comes into play when you have this convergence of similar use cases that are being solved in different ways. To create one common approach across the board, companies then come together to agree on standards. This is where smart home technologies are now, Richardson explained.
"We all hear these horror stories from developers that 'I went through this test and passed, and the Alexa one passed, and then the third one failed so I had to go back to the beginning and start all over again," LaPre said. "The open-source repository is exactly what the developers need to work with all the different ecosystems."
Another benefit of standardization is that companies that don't have tremendous resources will be able to develop new use cases for smart home devices without having to go through the lengthy process of developing and testing for every type of device, boosting innovation, LaPre added.
"Our organization has done something similar before but not with the same breadth and we have all of the largest companies involved. The most important part of this is that it has a high likelihood of success to reach one language and one way of going about it. Consumers really will be able to make choices based on cool functions and new innovative uses," Richardson said. "With what's happening in the world now, I think there is an uptick in terms of drive for more devices and I think it will also bring about some new interesting use cases that we haven't thought of before due to a new dynamic in how we interact with the physical space."
Normally a standards effort can take four to five years, by the time a specification and standard is reached, published, and opened up. The approach for this project assumes that there is enough work already done in this area by the Zigbee Alliance and all of the major players to agree on an existing base set to start with and take a code-first approach to get to something faster and to market quicker, according to Richardson.
The open-source repository will be ready for developers to start working with late this year and the certification program will follow and will most likely be a rolling implementation, according to LaPre. A number of devices will be available first and then Zigbee will start certifying more complicated devices after that. The major smart home players should be able to start using the code and implementing their parts in the next few months.