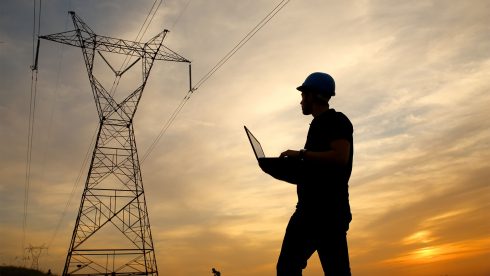 IBM and Black & Veatch have announced a partnership where together they will market Asset Performance Management (APM) solutions. The solutions are designed to support resilient operations for industrial, energy, and utilities assets, IBM explained.
IBM Maximo Application Suite's Assist, Monitor, Health, Predict, and Visual Inspection capabilities will integrate with Black & Veatch's monitoring and diagnostics services. This will help bring insights into the field where they can be applied.
"Organizations in every industry need to figure out how to use the vast amounts of data generated within their own systems," said Kareem Yusuf, general manager of AI applications and blockchain at IBM. "Monitoring insights that combine AI and machine learning technology with deep industry expertise can help organizations make better sense of their data and use it to manage their assets better. IBM and Black & Veatch are collaborating to deliver insights that can be applied to improve the performance of assets and extend their lifespans." 
HCL BigFix Mobile now available
The new solution will enable IT teams to secure and manage iOS and Android devices. It includes capabilities like automated management, unified operations, and security features like setting of passcodes, restricting devices and OS update policies, managing blocklists and allowlists, and configuring camera and print settings. 
"The innovation that we continue to invest into the BigFix platform addresses three key mobile management customer needs – automating management, unifying operations, and extending security," said Kristin Hazlewood, vice president and general manager of HCL BigFix. "Unlike bolt-on, disjointed offerings that only address stand-alone segments of IT security and operations, BigFix streamlines processes and consolidates management tools."  
ManageEngine's ADSelfService Plus now supports multi-factor authentication
By adding multi-factor authentication (MFA) support for Outlook on the Web (OWA) and Exchange admin center (EAC), IT teams can add an additional layer of security to their Exchange environments. 
IT administrators will be able to mandate different levels of login security depending on a number of factors, allow users to choose from a set of authentication factors, and track identity verification failures with comprehensive audit reports. 
"Going beyond passwords has become necessary for organizations of any size given today's cyberattack landscape. Users rarely take their passwords seriously and, as a result, even simple brute-force attacks are highly successful," said Parthiban Paramasivam, director of product management for ADSelfService Plus. "With ADSelfService Plus, organizations can protect the most common and frequently accessed IT resource—mailboxes—from most account-based attacks."

Jamf rolls out new IT management functionality 
The main updates include an integration with TeamViewer, integration with Jamf Title Editor for additional life cycle management capabilities, improvements to Jamf Self Service, and the ability to deploy on Apple M1 Silicon devices. 
"The new expanded list of software titles in Jamf App Catalog has allowed us to reduce our own curated patch definitions dramatically, and now with Title Editor we have an even more streamlined way to include the remaining titles right in Jamf," said Mike Fredette, system administrator for California State University, San Bernardino. "The savings in time and training to keep us up to date will be of great value to us."