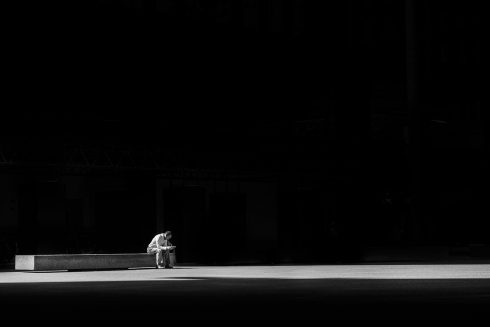 While the burgeoning of DevOps environments in enterprises has brought development teams together and sped up software delivery, only 6 percent of IT service management personnel state that they are fully involved in their company's DevOps activities and ambitions, according to a survey by Sysaid. This number is down from the 13 percent who felt they were involved in 2017.
Additionally, 38 percent said that there is little to no improvement in their DevOps integration since the 2017 survey and 33 percent they are involved in some way.
RELATED CONTENT: Over half of IT professionals feel their job is having a negative effect on their well-being
The survey — which analyzed 339 responses to 13 questions about how ITSM feels about its work — also found that 84 percent of respondents projected that their work will get harder over the next three years, and that only one-quarter of respondents feel that their efforts and value are recognized by management.
"One of the biggest issues IT teams are facing today is integration between the business and technology. Today's businesses are technology to the core," Sarah Lahav, the CEO of SysAid wrote to ITOps. "IT staffers can't be siloed anymore; they need to develop business relationship management skills and have a deeper understanding of the big picture of an organization in order to drive performance and efficiency."
ITSM personnel will now need to understand the needs of the business and translate that into the right architecture and then deliver to become successful, according to Lahav.
Jade Kahn, VP of marketing at SysAid, said that the three reasons for the nihilistic responses from ITSM personnel was due to three factors: digital transformation, which is feeding business' appetite for increased innovation, the lack of IT integration into DevOps teams, and automation, which will make IT work more demanding.
"AI machine learning technologies are basically going to take care of the low-level repetitive 'bottom-of-the-barrel' tasks. What that means is that the people, the humans, at the end of the day will be tasked with solving harder, more complex and more valuable challenges," Kahn said.
There is some good news, with the survey showing that only 9 percent view the adoption of AI capabilities as a serious job killer, down from 16 percent last year.
The report stated that little has improved in ITSM integration since the last survey, and that ITSM professionals can't afford to operate in isolation when it comes to an organization's DevOps activities. This risks both business success and personal work-life balance that drives productivity.
"Organizations have historically viewed functions like IT and DevOps as separate entities," Lahav said. "Organizations need to start looking to bring together IT and DevOps, as well as quality and security to have a more holistic view of the value streams required to deliver great service to employees and create value for organizations."
The full report can be viewed here.