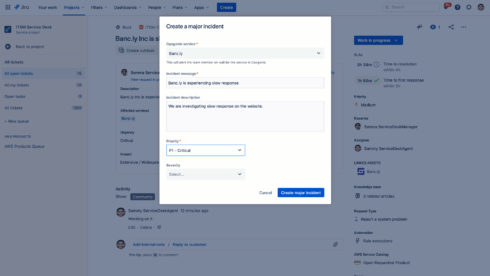 Atlassian is introducing Jira Service Management, which is a new ITSM solution. The platform is designed to help bring developers and IT operations teams together to collaborate at high velocity, enabling them to quickly respond to business changes and deliver great customer service. 
According to the company, Jira Service Management is the next generation of Jira Service Desk, which is in use by over 25,000 customers currently. 
In addition to the existing capabilities of Jira Service Desk, this new platform provides modern incident management powered by Opsgenie; change management capabilities like automated change risk assessments, advanced approval workflows, and deep integrations with popular CI/CD tools; and a redesigned agent experience that better categorizes service requests, incidents, problems, and changes. 
Jira Service Desk customers will be moved automatically to Jira Service Management at the same cost and plan level they are currently on. 
"Today's ITSM tools seem to allow for conflict over partnership, knowledge hoarding over knowledge sharing, and rigid standardization over business agility. So we took a hard look at the core ideals of Agile and DevOps: move fast, work in small batches, break down silos, automate where you can. And, most importantly, ensure that processes adjust to the needs of teams. We asked ourselves how we'd design an ITSM solution that incorporates these ideals and helps unify development, IT operations, and business teams," Edwin Wong, head of product at Atlassian, wrote in a post.