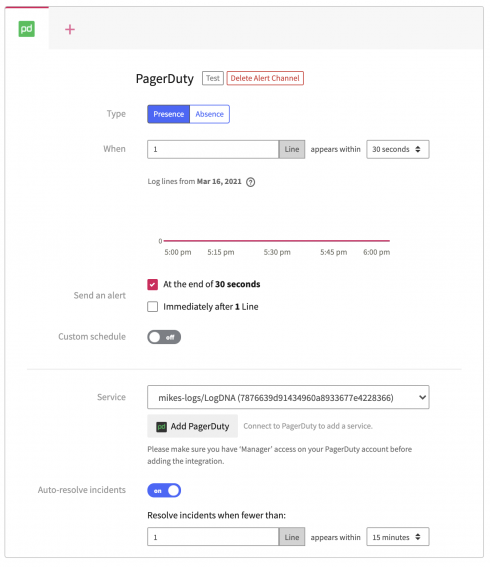 LogDNA has announced a new feature for its PagerDuty integration: the ability to auto-resolve PagerDuty Incidents. This enables SREs to be more confident in when an incident is truly over and eliminates the need to manually go through logs and monitor infrastructure to determine when a system is back up. 
Customers can define a number of logs and a time frame in which all previous PagerDuty Incidents associated with a particular LogDNA View will be resolved. Once the feature is triggered based on those rules, it will resolve all associated PagerDuty Incidents. 
Opsera announces partnership with HashiCorp
The new partnership will improve secrets management for DevOps teams by allowing Opsera customers to choose between using a dedicated HashiCorp Vault instance or to "bring their own Vault" by connecting Opsera with existing HashiCorp Vault instances.
"With widespread usage of multi-cloud and CI/CD pipelines to deliver software, businesses need to store data in multiple locations simultaneously, presenting challenges in centrally managing and controlling access to secrets," said Asvin Ramesh, director of technology partners at HashiCorp. "With HashiCorp Vault, customers maintain full control of their secrets by using their own managed Vault instance to give role-based access to secrets spread across various cloud storage providers, data centers, while also keeping detailed access logs. Opsera, with it's 'bring your own Vault' feature, makes it possible for customers to securely access private key material across all of the tools and CI/CD pipelines for software delivery."
Grafana Labs raises $220 million in funding 
The funding will be used to accelerate the development of its open source observability platform while supporting the success of its community and customers. 
"Seven years ago, Grafana Labs started with a single open source project. With its sleek dashboards and user-friendly interface, Grafana revolutionized data visualization, making metrics more accessible to everyone within an organization. Since then, we've built out our open observability platform to include logs with Loki and traces with Tempo, and integrations with more than a hundred disparate data sources," Raj Dutt, co-founder and CEO of Grafana Labs, wrote in a post.