As soccer devotees and even casual fans await this Sunday's unlikely showdown between France and Croatia in the World Cup tournament final, regardless of who wins, its impact will endure in the forthcoming release of EasyVista's IT Service Management (ITSM) platform.
The World Cup decidedly played a role in the company's plan to ready Oxygen, the codename for the updates to EasyVista's Service Manager and Self Help SaaS-based tools. Given EasyVista global workforce and base of customers, the company created a home-grown app tied to a web-based portal — called EV Cup Portal where employees could predict what teams would win from the outset.
It was an effort to bring the company's diverse employee base together in preparation for the new release, according to John Prestridge, EasyVista's senior VP for North America. Prestridge likened it to how workers in the U.S. fill out brackets during the March Madness NCAA basketball tournament but noted the World Cup's more global appeal.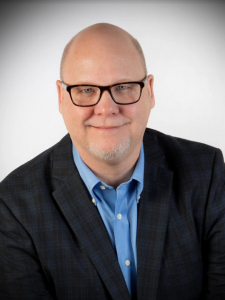 EasyVista purposely planned its global sales kickoff and technology summit to be held last month leading up to the World Cup tournament. "It was driven to pull all the different cultures together and align around common goals and that's important for a company," Prestridge said. As the company gathered its technical staff together, meetings were scheduled around the various matches during the beginning of the tournament.
"We decided we could deliver an app using our technology that allows everyone in the company to participate and stay connected to what's going on with the World Cup," Prestridge said. "So, we build as a studio an app that allows us to build these kinds of experiences for customers. It's really about getting everyone engaged."
Prestridge said participation was optional and 30 percent chose to use the EV Cup app by trying to predict which country would win each match and by what score with the one with the best guesses in total winning.
"In an organization based around IT service management, it provides them complete visibility into what's going on including what matches are coming up, and it provides up-to-date scores, so they can stay connected at any time," Prestridge said. "Really this is all about getting our employees to know each other, collaborate and communicate around a common goal."
The common goal is creating updates to EasyVista's service desk applications that have a simple user experience, which is the company's core focus, he said. "We want to do the same things around these IT business initiatives and we know that there are many organizations out there that struggle with this," he said. "How do they get their employees and customers to align and engage? It's really about creating experiences that people want to use and leverage."
Using the consumerization of IT metaphor, Prestridge said companies such as Amazon, Netflix and Uber all became successful with powerful back-office automation and intuitive user interfaces. "Those user experiences are very intuitive, smart and powerful so that you engage with it and it makes it easy to do what you need to do," he said.
Prestridge added that EasyVista applies that same approach for delivering ITSM to its enterprise customers, which include the American Red Cross, David's Bridal, ESPN, McDonalds and Villanova University.
"We're trying to deliver that kind of experience around IT Service Management so that employees can get the service and support they need to do their job and innovate and really support digital transformation," he said.
Building on that theme, EasyVista, which differentiates itself from market leader ServiceNow by offering a "codeless studio" approach to ITSM, will announce its next release in October. While Prestridge declined to go into detail on the new release, he said it will support added artificial intelligence and chatbot functionality.
"We're adding some really cool technologies to really improve the usability from a SaaS perspective," he said. While EV employees will have to wait another four years for the next World Cup tournament, the good news is that the company will open participation to partners and customers as a way of demonstrating how to create new user experiences that can let people do things differently.
"That's what digital transformation is all about —  how do we leverage our platform to innovate within the organization to help them be more efficient and help workers be more productive and innovative in how they help their business," he said. "One of my goals in the next 12 to 18 months is to really drive home this innovation within the customer and let them see the value of service apps, so definitely EV Cup could be part of that long term."