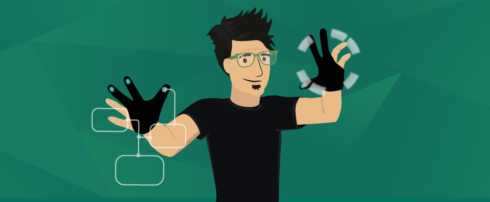 IT and enterprise service management solution provider SysAid has announced the release of Workflow Designer, a drag-and-drop process builder for building and modifying workflows. According to the company, process managers with no formal training, coding experience or technical expertise will be able to easily create workflows on the fly. This ability can help increase IT admin productivity, save time and resources, and create new efficiencies. 
SysAid explained that cross-departmental collaboration is one of the biggest challenges in the business. Workflow Designer aims to tackle this by automatically connecting tasks between departments to ensure everyone is on the same page. 
"More than half of our customers are already using SysAid to digitize workflows in IT and across multiple departments," said Sarah Lahav, CEO of SysAid. "We think Workflow Designer will empower IT leaders to increase their business impact and spearhead digital transformation across their organizations."  
Additionally, the company explained the ongoing COVID-19 pandemic is making it more important than ever to quickly manage emergency response workflows. 
"The COVID-19 pandemic is a sad reminder that the ways organizations work will inevitably change at some point in time. Sometimes at a pace that necessitates those doing the work to make the changes themselves, rather than having the luxury of waiting for others to bring about the required changes for them," the company wrote in a blog post. 
Workflow Designer can be used for communications management, tracing contacts of affected employees, setting up remote working facilities, and turning previously manual business princesses into digital workflows. 
More information on how Workflow Designer can be used is available here.