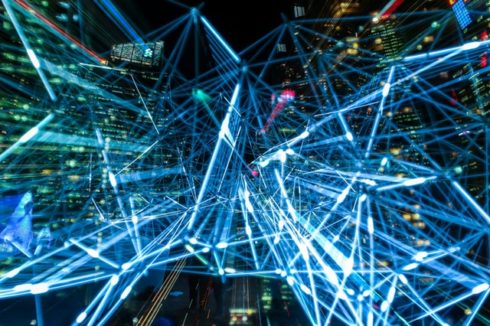 Artificial intelligence (AI) is maturing as a concept, and the excitement in the air is causing much anticipation of the potential fruit-bearing ahead. As conceived and hypothesized, the appeal of AI is complete automation of traditionally man-powered processes – all driven by patterns in data and machines' "reaction" to it. Whether compete automation is achievable, only time and human intention will tell. No matter the sector, industry or company, however, AI is coming. Those of us on service desks should expect to manage AI infrastructure much sooner rather than later. 
I'm sure that I'm not going out on a limb to say that every service desk will, in some way or another, take on implementing and developing AI infrastructure in which to build further operations. This includes, weaving AI into hardware and software systems for the betterment of the user across the organization.
RELATED CONTENT: 
Report: 94 percent of ITSM personnel aren't fully integrated into DevOps
5 ITSM trends and topics that will fuel digital transformation 
In the service desk, there are several likely ways forward. The future of AI infrastructure likely means deployments of specific AI feature sets throughout hardware across data centers, as well as the hosting of AI functionality in cloud environments like Azure or Google Cloud. A third path may mean making AI available to users through a service provided by a third party.
While there are several ways forward, and much more to come regarding AI's capabilities, it provides exciting incentives that are indeed different from the usual when it comes to service management. The primary challenge lines in creating a workable AI infrastructure to support ITSM and enterprise service management.
The consequences of managing AI infrastructure in hardware and software for existing service desks, identifies how managing AI is different from managing today's IT infrastructure and services, and whether traditional ITSM is sufficient to tackle this new challenge.
A considerable drawback is the hardware required to run AI infrastructure and functionality is different from conventional hardware. In general, more resources (memory, CPU, bandwidth) are necessary, resulting in IT employees acquiring new levels and degrees of expertise. Additionally, configuration management may be required. Configuration management — the discipline of ensuring that all software and hardware assets that a company owns are known and tracked at all times — likely dealt with through traditional ITSM. Setups may become more complicated because of more diverse or complex configurations and requirements.
AI is developing quicker than many can contain
AI technologies are developing at an extremely high pace, meaning both hardware and software requirements are challenged, especially for complex service management change processes where there are frequent updates and changes. Thus, re-evaluating the change process or creating a different change process specifically for AI infrastructure may be beneficial.
Most AI functionality currently is "nice to have" and may make life a little easier. Still, in most cases, it's not mission-critical to the overall operation of the organization. An example of this is smart suggestions during data registration. AI functionality often is delivered by external suppliers, like Google, Amazon, Facebook, and IBM. Taking internal responsibility for such services becomes more complicated for your organization and can affect privacy, ethics, and even safety concerns.
However, as we continue to see a demand for AI and big data stores, we will see more integrations of tools and data, which creates challenges on integration, data integrity, security, and privacy.
AI is changing continuously, as expected
If AI is anything, it's change. Tools that work within it are changing continuously. Still, much of the technology is in beta, experimental, and continually updating, but it can be challenging to gain an overview of the current state of affairs.
In general, managing AI-related infrastructure and processes are similar to traditional ITSM in the sense that conventional ITSM already deals with some of the same issues. However, everything will become more complicated because more tools, infrastructure components, parties, data sets, integrations, and regulations are in place, and because of the frequent updates. Going forward, I expect that agile processes to become more critical in ITSM as these offers the greatest possibility of addressing changes rapidly in a rapid environment.