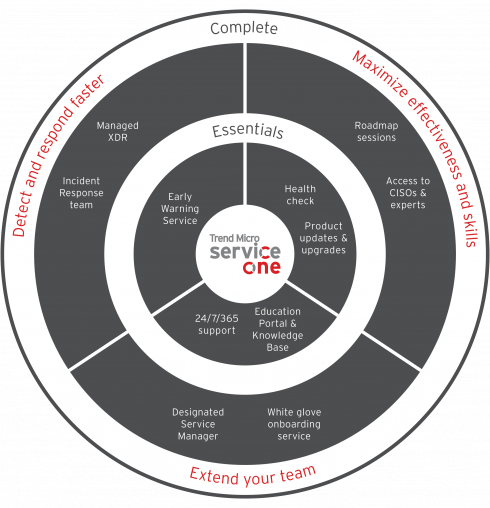 Trend Micro has announced the release of a new solution that will help companies take the burden off of overstretched security teams. Trend Micro Service One brings together all of the company's managed services into one platform.
Service bundles included in Service One include premium support, an early warning service, Managed XDR, and incident response. 
DigitalOcean acquires serverless platform Nimbella
Nimbella is a serverless platform, and its addition to DigitalOcean's portfolio will help bolster the company's Infrastructure-as-a-Service (IaaS) and Platform-as-a-Service (PaaS) offerings. 
"Serverless computing is the next evolution of cloud that further removes the need for developers to manage complex infrastructure. We are excited to have Nimbella join DigitalOcean to address specific needs often requested by our customers and fills a gap in the current serverless offerings in the market," said Yancey Spruill, CEO of DigitalOcean. "People want to access the benefits of serverless capabilities without a significant learning curve and they want functionality and pricing that is easy to understand and predictable. Nimbella provides all of this with the same simplicity and open source software standards that are core value propositions for DigitalOcean."
Progress updates from ChefConf 2021
At ChefConf 2021, Progress announced new cloud compliance, operator productivity, and cloud deployment capabilities for Chef. 
It announced support for major cloud providers like AWS, Azure, and GCP with Chef Compliance Automation for Cloud Resources. Updates to Chef Enterprise Automation Stack, such as tighter integration between compliance and infrastructure automation, support for Windows patch management, integration with secrets management tools, and improvements to Chef Workstation and Chef Test Kitchen will help improve operator productivity. Finally, deployment capabilities are improved with the addition of SaaS-based access to its Chef product suite and a managed service offering. 
"Today's announcements reflect the priority our customers place on securing their cloud workloads," said Sudhir Reddy, vice president of engineering of Chef Business at Progress. "Increasingly, organizations also want the ease of consuming their security and operations software itself as a cloud service. We are excited by the opportunity to bring automation capabilities to more organizations through our SaaS offerings."