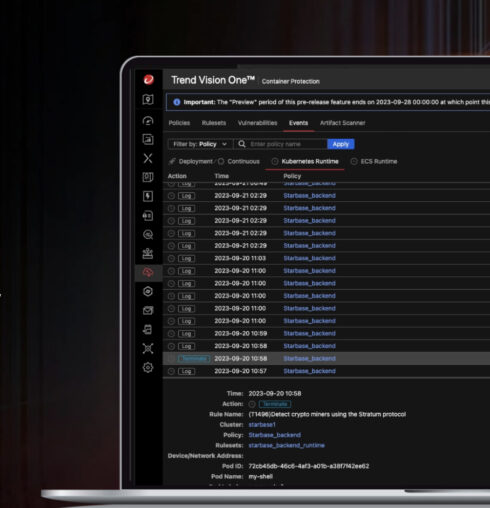 Trend Micro has introduced enhanced container security features for its main endpoint security platform, focusing on providing comprehensive protection, detection, and response for secure digital transformation. 
Trend Vision One Container Security's capabilities allow analysts to expedite and improve incident prioritization, potentially reducing the time spent on container security incidents by up to two weeks, the company explained.
"Nothing is more important than reducing business risks, which we do through increasing the efficiency of our cyber threat detection capabilities" said Fernando Gadelha, head of cybersecurity at ZUP. "Honestly, containers are only a percentage of our efforts, but it is critical to be able to streamline any operations and manage them alongside our broader security efforts – Trend Micro makes that easiest. Big picture, that translates to less time spent on training and moving between screens, and more time and resources driving business transformation."
Benefits of Trend Vision One Container Security include consolidated security centralized within a unified platform that streamlines security management while delivering visibility, optimized operational efficiency, and consistency across all cloud environments. It also offers the ability to mitigate risks by searching for bugs in Amazon ECS and Kubernetes.
The Trend Vision One platform offers an all-in-one solution that addresses cost, security gaps, and administrative challenges linked to separate security tools. According to Trend Micro, the new capabilities are especially beneficial for cloud security teams, providing tailored protection for containerized applications and enabling secure utilization of cloud environments.