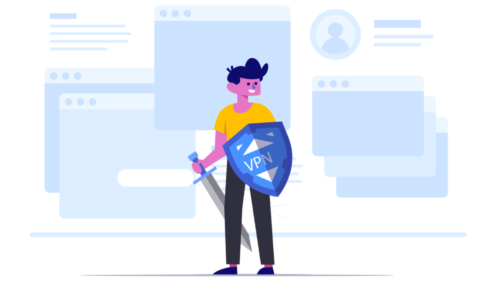 Virtual Private Networks (VPNs) added enhanced security and privacy to online communications. In an effort to drive awareness and trust in VPNs, the Internet Infrastructure Coalition (i2Coalition) has announced that it is launching the VPN Trust Initiative.
The VPN Trust Initiative is an industry-led and member-driven consortium of industry leaders that is focused on building understanding, strengthening trust, and mitigating risk for VPN users.
According to GlobalWebIndex, 30% of consumers have used a VPN in the past month. "In many ways, we are in the early stages of what is likely to be a mass adoption of VPN technology as online privacy and security grow in importance," said Christian Dawson, co-founder of the i2Coalition.
The i2Coalition explained the crucial benefits of VPNs are that they encrypt and shield users from unauthorized access; enhance privacy by masking IP addresses, which prevents websites from tracking users; and protect users from Internet access restrictions or censorship.
But in order to achieve these benefits, VPNs must follow best practices in order to ensure the safety of their users. I2Coalition explained that the reputation of VPNs relies on them following technical and ethical best practices. This is something that the VPN Trust Initiative will help ensure.
According to Dawson, the i2Coalition was motivated to launch a group to drive trust around VPNs after learning of potential legislation surrounding VPNs. For example, in 2017, Australia's prime minister Malcolm Turnball started talking of a proposed ban on VPNs. In addition, encryption has been under threat in the UK, US, Australia, Canada, New Zealand, and elsewhere, Dawson explained.
"The i2Coalition, the entity that runs the VPN Trust Initiative, has been working for seven years to educate legislators and regulators about how the Internet works so that they don't establish laws that harm the Internet and its users," said Dawson. "We have done a lot of legislative education work, but we've also used the power of engaging a collective group of industry leaders in order to make the Internet a better place. We started talking with VPN providers about how we could help some time ago. What we found was that we could serve as a natural home for VPN industry leaders to highlight the good work of VPNs while also working diligently to ensure that the industry is responsibly managing its obligations to its users."
The group is launching with five founding members including ExpressVPN, NordVPN, VyprVPN, Surfshark, and NetProtect.
The i2Coalition believes that because it is a leading voice for web hosting companies, data centers, domain registrars and registries, cloud infrastructure providers, and managed service providers, it will be able to foster cooperation in the industry and leverage its first-hand knowledge and insights to advocate for VPN technical standards and best practices.
"We want to solidify our role as the collective organizing force for the VPN industry and ensure that we help that industry to survive and thrive," said Dawson. "There's a lot of important work that needs to be done, both in education and in setting core principles for the industry as a whole. This is ongoing work that perpetually needs to be examined, re-examined, and championed as the industry evolves and changes."