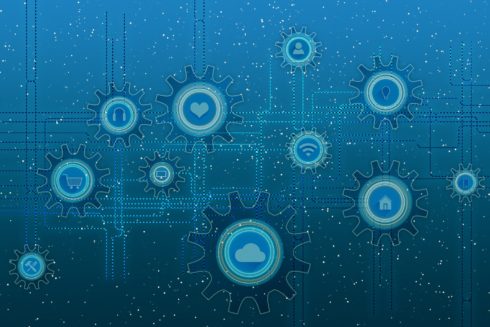 IBM and Verizon Business have announced that they will be collaborating on 5G and AI edge solutions. The partnership will leverage Verizon's 5G and edge capabilities and IBM's experience in AI, hybrid multicloud, edge computing, asset management, and connected operations.
"This collaboration is all about enabling the future of industry in the Fourth Industrial Revolution," said Tami Erwin, CEO of Verizon Business. "Combining the high speed and low latency of Verizon's 5G UWB Network and MEC capabilities with IBM's expertise in enterprise-grade AI and production automation can provide industrial innovation on a massive scale and can help companies increase automation, minimize waste, lower costs, and offer their own clients a better response time and customer experience."
The Linux Foundation launches new Kubernetes training course
The course is titled LFS244 – Managing Kubernetes Applications with Helm. The Linux Foundation developed the course with the CNCF.
LFS244 is designed for system administrators, DevOps engineers, site reliability engineers, and anyone else who wants to learn more about running containerized workloads on Kubernetes. 
It will cover the history of the Helm project, how to install Helm, the components of a Helm chart and how to create one, and the command-line actions for managing applications. 
i2Coalition and The Domain Name Association Merge
Together the two groups will form the DNA Working Group, the largest infrastructure advocacy group in North America. The two groups will now operate under i2Coalition's name and will use its existing management structure. 
The DNA will continue working on the mission of empowering and education businesses on the importance, benefits, and opportunities of domain names. 
"The mission of the DNA has always been to spread awareness, promote growth, offer resources and facilitate communication about innovation and value in the Internet domain name space," added Statton Hammock, founding DNA Board member and current Board Secretary. "Our mission aligns well with that of the i2Coalition, and I look forward to remaining part of the new organization and to creating an even larger impact."