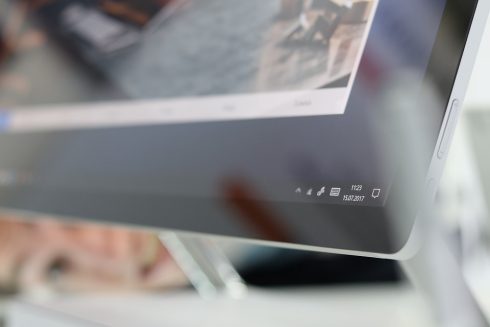 Microsoft will be ending its support for Windows 7 on January 14, 2020. But despite Windows 7 End of Life approaching, many companies still haven't moved off of the 10 year old operating system.
According to a report from 1E, an average of 68 percent of an organization's machines have been migrated to Windows 10. Manufacturing and production is on the high end of this average, at 71 percent, while retail, distribution, and transport are mostly stuck on Windows 7, with only 65 percent of their machines having been moved to Windows 10.
A majority of the respondents (82 percent) reported that security was a motivating factor for moving to Windows 10.
Slightly over half (56 percent) of the respondents believed that their migration was not happening quickly enough. "While there's clear accord among our respondents that the security benefits are a motivating factor for most Windows 10 migrations, over half admit that their own migration isn't happening quickly enough," 1E wrote in the report.
Simply moving to Windows 10 by the deadline won't solve companies' problems, though. According to the report, without the right tools it can be difficult to maintain Windows 10.
On average, companies only have visibility into about 64 percent of their endpoints. "If you're already struggling with Windows 10 migration, you will continue to struggle even more with the updates, and it all comes down to the same problem: a lack of endpoint reach and control," said Sumir Karayi, CEO at 1E. "It's clear organizations still have a long way to go and not much time left to get there."
1E surveyed 600 IT decision makers in the UK and US about their plans for migrating before Windows 7 End of Life.