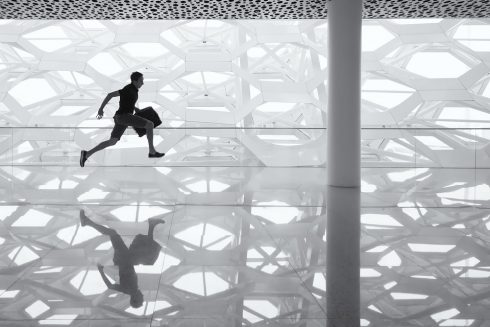 Software development teams have been applying automation to their manual processes for years, but it is not a tool just for developers to run tests automatically and repeatedly. In order to achieve true agility, every aspect of a business needs to become more automated and the way they do that also needs to become more intelligent.
According to Milind Govekar, research vice president for Gartner, as every organization becomes a digital business, automation is becoming the foundation of the digital journey; however, automation in the infrastructure and operations realm has been slow-moving. Govekar explained that intelligent automation is the missing puzzle piece of infrastructure and operations.
"IT Operations are now at the forefront, they need to rapidly evolve from keeping the lights on, to continuously driving innovation through the effective use of technology," said Gwyn Clay, vice president of product management for CA Automation. "If IT Operations cannot meet time to market objectives, the business will look for alternatives, increasing shadow IT."
The challenges the I&O space is facing include the inability to scale people, difficulty transferring knowledge, fragile scripts, complex service delivery, expensive manual processes, and limited predictability and reliability. According to Govekar, applying automation can help increase accountability, implement best practices, provide predictability, help teams become more efficient, reduce cost and mitigate risks. In order to apply those benefits, I&O needs to overcome the top challenges, which include a shortage of people, skills and expertise; process documentation and standards; and cultural resistance.
"Automation has offered a degree of flexibility to traditional IT Operations for years. They have opportunistically used ad hoc, point solutions such as job scheduling or custom scripts to streamline and improve the speed of operations. Today, application stacks of different ages have multiple virtualization layers; private and public cloud solutions must all be aggregated in order to deliver a single IT service. Lack of centralized process automation has resulted in polluting end-to-end visibility and makes flexibility unattainable," said Clay.
Part of the problem is automation is looked at as an opportunistic approach rather than a systemic approach. Characteristics of opportunistic automation are that it is ad hoc, there is no governance, a lack of policy, it is individual-centric, there are islands of automation, limited scalability, no common reporting and it is high-maintenance. A systematic approach, meanwhile, features case analysis, has strong governance, is policy driven and enterprise centric, provides enterprise-grade scalability and has clear business benefits.
In addition, Govekar said a problem is that there is no single consistent automation capability and tool on the market, and there never will be. With so many areas you can apply automation to, such as network automation, server automation, IT process automation, and application release automation, the key is to be careful about how many automation processes you choose and how you put them together.
"Automation is no longer… optional," Govekar said in a video about intelligent automation. "Automation [is] mandatory for most organizations, particularly in infrastructure and operations, as you start this digital journey. What you need to make sure is that you [aren't automating] a mess because if you automate a mess, you will get an even bigger mess."
A strong I&O automation foundation should speed change, enable collaboration and reduce costs, he explained.
Some steps toward successfully applying automation include:
Providing an automation competency center
Discovering and cataloging all forms of automation
Discovering and rationalizing all forms of automation
Being smart about where you start
Mapping automation, initiatives to strategic IT objects
And picking the right automation
In addition, CA's Clay added that ITOps teams should provide self-service capabilities instead of focusing on time-consuming operational tasks, and broker workloads across environments that are on-premises, in the cloud and hybrid from a single automation point rather than having an array of tools.
"Adding intelligence to automation will usher in a new era for productivity and innovation, setting new standards of speed and agility for IT Operations. Companies that successfully implement intelligent automation will surpass competitors that do not – yet another side effect of Digital Darwinism," said Clay.