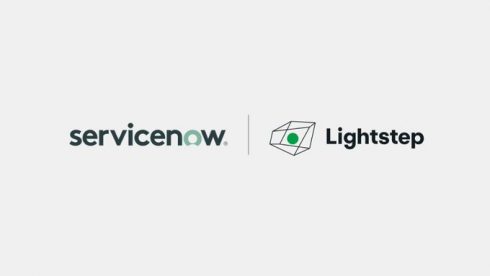 ServiceNow has announced plans to acquire observability company Lightstep. It believes that acquisition will help solidify its position as an enterprise platform for IT teams. 
"Companies are betting on going digital in order to thrive in the 21st century, but the transition is often challenging to navigate," said Pablo Stern, SVP and GM of IT Workflow Products at ServiceNow. "With Lightstep, ServiceNow will transform how software solutions are delivered to customers. This will ultimately make it easier for customers to innovate quickly. Now they'll be able to build and operate their software faster than ever before and take the new era of work head on with confidence."
ServiceNow customers will be able to build, deploy, run, and monitor cloud-native applications. With visibility into applications, they will be able to convert insights into actions across the technology stack. 
RELATED CONTENT: Observability to be a key challenge in 2021
Lightstep was created in 2015 by Ben Sigelman (CEO), Ben Cronin (COO), and Daniel Spoonhower (Chief Architect). The OpenTracing and OpenTelemetry projects were both co-created by developers at Lightstep. 
"Today, observability primarily benefits the DevOps teams that build and operate mission‑critical apps," said Sigelman. "We've always believed that the value of observability should extend across the entire enterprise, providing greater clarity and confidence to every team involved in these modern, digital businesses. By joining ServiceNow, together we will realize that vision for our customers and help transform the world of work in the process – and we couldn't be more excited about it."
The company expects the acquisition to be finalized in Q2 2021, and did not disclose financial terms.