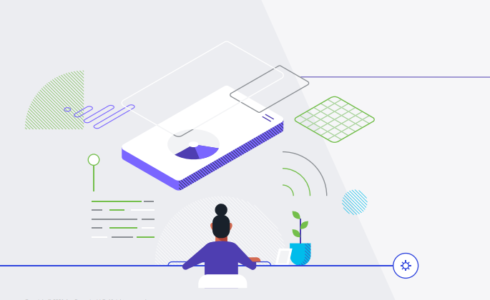 There is no denying that IT complexity increased in 2020 as IT organizations had to quickly transform to accommodate a distributed workforce. Though observability was already gaining traction, this increased complexity further made the case for observability. 
According to a newly released report from Cisco AppDynamics, 74% of respondents believe that gaining observability into their data and infrastructure will be a significant challenge in the next year. 
"Full-stack observability is the only way technologists can deal with the sprawling IT estate and increased complexity created by such rapid rates of innovation. But on its own, it's just not enough," said Linda Tong, vice president and general manager of Cisco AppDynamics. "Technologists have recognized that without business context, they will quickly find themselves drowning in complexity and data noise.
Seventy-three percent of respondents feel that their inability to link IT and business performance will be a problem in 2021. Ninety-five percent of respondents have acknowledged that the ability to connect observability with business outcomes will be crucial, and 96% cite negative consequences from not having visibility into their tech stacks. 
Although an overwhelming majority know that observability will be important, 66% say they don't have the resources nor support to implement observability. Ninety-six percent say there is at least one barrier in their organization to adopting observability, such as lack of skills, developing a strong business case for investment, and potential integration issues. 
Time is of the essence to solve these challenges, as three quarters of the respondents feel that their organization needs to adopt full-stack observability within the next 12 months in order to stay competitive. 
"It is only when full-stack observability is delivered with business context that technologists can truly cut through the noise to identify the most critical data, prioritize actions based on business outcomes and turn technology performance into profit," Cisco AppDynamics wrote in the report.
Cisco AppDynamics surveyed 1,050 IT professionals in 11 different countries ranging from a variety of industries.