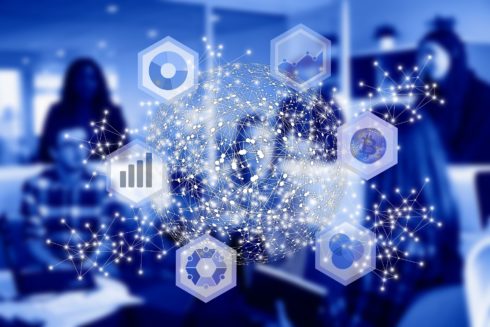 LogicMonitor believes that the move to the cloud comes at a price. Gartner predicts that 40% of workloads will be in the public cloud by 2025, but according to LogicMonitor's IT Downtime Detection and Mitigation Report, there are unknown costs, such as underestimating costs and a shortage of IT professionals. Many companies also believe that these IT transformation efforts are causing more and more outages. 
LogicMonitor surveyed 300 IT decision-makers from companies with at least 2,500 employees. The respondents were equally distributed across the United States and Canada, United Kingdom, and Australia and New Zealand. 
According to their findings, IT transformation may come at the cost of continuous availability. They found that 96% of organizations have experienced an outage in the past three years, and 95% had experienced a brownout, which is when services remain available but are significantly slower.
RELATED CONTENT:
IT disaster recovery planning can no longer be ignored
More than half of network brownouts are discovered by someone other than IT
Automation, the key to digital transformation
There are many areas IT professionals put the blame on. Fifty-nine percent believe that mobile computing makes outages and brownouts more common; 57% believe cloud, AI, hybrid environments, and edge computing are responsible; 57% believe digital transformation makes them more common; and 53% place the blame on IoT. 
"The acceleration of digital transformation initiatives and adoption of artificial intelligence, hybrid environments and mobile computing within global enterprises is widespread. However, before these initiatives can deliver positive business returns, IT teams must feel up-to-speed and armed with the right technologies to monitor and maintain increasingly complex environments. Until that happens, LogicMonitor's research suggests that IT decision makers hold IT transformation initiatives responsible for increasingly frequent outages and brownouts," LogicMonitor wrote in the report. 
So what is the solution to this problem? Performing preventative maintenance (75%), reviewing system logs (71%), and increasing capacity of systems (71%) are viewed as the top 3 tactics for preventing outages. 
To conclude the survey, LogicMonitor offered five best practices that companies should be using to prevent, detect, and mitigate outages:
Actively monitor IT systems to identify trends that might indicate problems
Use forecasting to optimize IT systems
Future-proof your IT infrastructure and teams
Invest in intelligent monitoring
Design redundancy into systems