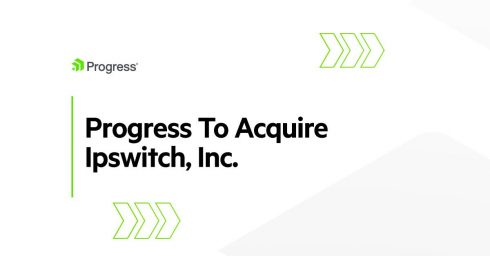 Progress Software has announced that it has entered into an agreement to acquire Ipswitch, a provider of secure data file transfer and network management software.
Ipswitch's products enable small and medium-sized businesses to securely share data and ensure high availability. More specifically, its MOVEit solution allows customers to securely transfer data; its WhatsUp Gold solution helps organizations monitor and manage IT infrastructure; and its WS_FTP solution provides an FTP-based file transfer server and client capabilities.
Progress will be acquiring Ipswitch for $225 million in cash, and it will fund the acquisition with existing cash and funds from a new credit facility. If all goes according to plan, the acquisition should be complete by the end of the month.
"We are extremely proud of the incredible achievements and momentum the Ipswitch team has created to date," said Michael Grossi, CEO of Ipswitch. "We expect this new chapter with Progress to provide even greater opportunities for our combined customers, partners and employees."