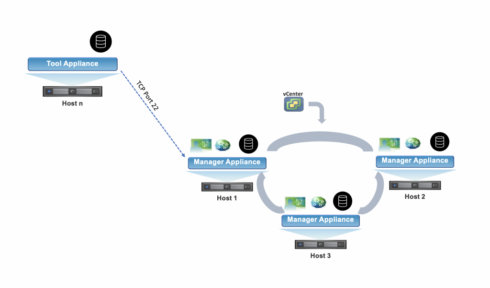 VMware has announced a new tool to make it easier for customers to upgrade to NSX-T Data Center 3.2.x. The NSX Upgrade Evaluation Tool checks the health and readiness of NSX managers before an upgrade. 
It works by making a copy of the databases from an existing NSX Manager and then validates the data against the NSX-T 3.2 database architecture. It can be deployed anywhere that has access to TCP port 22 of NSX Manager and requires root access to make a copy of the database. 
It can also be reused across more than one NSX instance, which means users don't need to redeploy a new one for each instance. 
SafeBreach announces free ransomware assessment challenge
The goal of the challenge is to enable customers to understand their vulnerability level to specific attacks so that they can take steps to minimize their risk. The challenge showcases a number of post-exploitation behaviors, like command and control communications, reconnaissance, credential theft, malware transfer, and execution of ransomware variants. 
After the challenge, participants are provided with a customized report of key findings and guidance on remediation. 
"It's time to look at the root cause of how these ransomware groups are one-upping the entire security industry," said Derek Krein, security services director at SafeBreach. "This no-cost ransomware assessment will serve as an invaluable tool to help organizations dive into the methodology of persistent threats, educate themselves on the current state of the ransomware landscape, and take action to minimize their vulnerabilities."
Ivanti introduces risk-based patch management to Ivanti Neurons
Ivanti Neurons uses machine learning to do things like self-healing and self-securing of devices. Ivanti Neurons for Patch Management enables intelligent prioritization of vulnerabilities that are the most dangerous, which allows teams to align their remediation strategies with risk level. 
The company also announced Ivanti Neurons Digital Assistant, which is an AI-powered Virtual Support Agent that automates resolution of employee questions, issues, and help desk requests, as well as new ticketing capabilities in Ivanti Neurons for Healing, which will improve the accuracy of initial incident classification, the company explained.