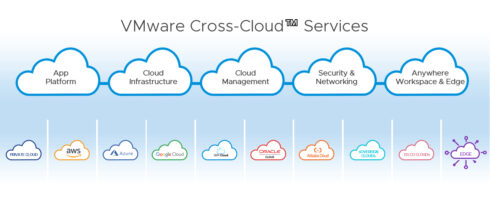 VMware has announced that Carbon Black Cloud and Tanzu are now available on the AWS Marketplace. According to VMware, this will provide customers with benefits like accelerating applications modernization, migrating workloads to the cloud, adopting a cloud operating model, and securely connecting a distributed workforce to cloud-based resources. 
"Whether a customer has transitioned their business to run entirely in AWS or has a mixed environment of AWS and VMware vSphere, VMware Cross-Cloud services gives them the freedom and enterprise control they need to innovate and win," said Vittorio Viarengo, vice president, cross-cloud solutions, VMware. "Our expanded presence in AWS Marketplace is another proof point of our focus on meeting customers where they are at by delivering value for the strategic cloud environment of their choice."
Amazon announces disaster recovery service
AWS Elastic Disaster Recovery (DRS) allows customers to use AWS as an elastic recovery site, eliminating the need to invest in on-premise failover infrastructure that sits idle most of the time until it is needed in a disaster scenario. That type of infrastructure comes with a lot of downsides, such as the need for regular inspection and maintenance, Amazon explained.
DRS can be used for physical, virtual, and cloud servers, and it maintains a constant replication posture. It allows for RPOs of seconds and RTOs of minutes, and these are two key disaster recovery metrics. 
Microsoft and JetStream Software partner on disaster recovery
Together the two companies are releasing a cloud-native disaster recovery as a service (DRaaS) solution for VMware-based cloud. In addition, customers who already have VMware VMs deployed in the Azure VMware Solution will be able to failover and recover to an Azure VMware Solution data center. 
"Microsoft Azure is committed to working with leading third-party vendors to ensure our customers have the best options to meet their needs. We are pleased JetStream DR completed our rigorous testing process and is now generally available," said Eric Lockard, corporate vice president of Azure Dedicated at Microsoft. "Disaster recovery and protection against ransomware are paramount issues for small and large businesses alike. JetStream DR provides a world-class solution utilizing the power and capabilities of Azure."