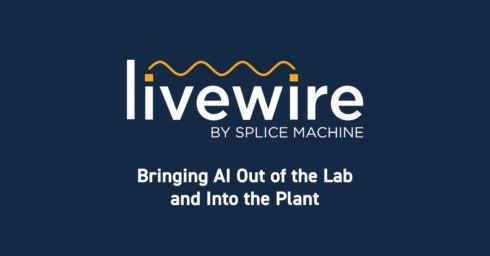 Splice Machine announced a new open-source AI platform, Livewire, designed to combine data and AI, and alert plant operators of likely outages or performance degradation soon enough for them to take remedial action. 
According to the company, the platform enables teams of data engineers, operators, and data scientists to work together with unprecedented speed and agility by using an integrated platform.
"Many AI and ML projects start out with great ideas and intentions, but go nowhere," said Monte Zweben, the co-founder and CEO of Splice Machine. "We are here to help those projects move out of the 'ivory towers' and into production applications. With Livewire, industrial enterprises can capitalize on investments made in sensors, AI and staff and drive a digital transformation that can generate superior business outcomes on an ongoing basis."
The solution includes tools and APIs to integrate and ingest data from multiple data sources, offers visualization and alerting tools to surface temporal data, static data, and predictions, and an end-to-end machine learning platform.
Livewire is built to help oil and gas, utilities and process manufacturing companies move ML projects into production more rapidly and reduce infrastructure complexity for a more agile ML lifecycle, the company explained. 
For asset-heavy industries, Livewire augments native DCS/SCADA systems and offers a modern alternative to historians that cannot scale to meet the needs of machine learning applications. 
Livewire is built upon the Splice Machine SQL RDBMS with built-in machine learning. The company said that Livewire is ideal for organizations that are already leveraging cloud computing. However, if a plant is isolated or restricted, the Livewire Kubernetes edition allows them to implement the same cloud-based solution on a private cloud or Kubernetes cluster on premises.
"Splice Machine's unique combination of operational, analytical and machine learning capabilities has been proven at scale in highly regulated industries like financial services and healthcare," said Zweben. "Now, with Livewire, we're aligning IT and operations technology to deliver operational AI for industrial companies around the world."
Additional details are available here.