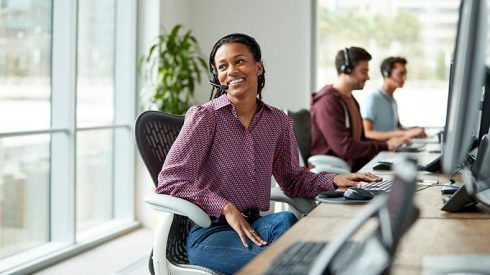 ServiceNow and Citrix have announced a new Virtual Agent integration that allows IT teams to more quickly resolve incidents. The new integration combines the power of ServiceNow ITSM with the Citrix ITSM Connector app, which allows IT to automate desktop session reset actions within Citrix Virtual Apps and Desktop services. 
"Like much of the workforce, IT help desk teams have spent the past year implementing new tools and processes to adapt to the new world of hybrid work. Many, for example, have turned to virtual agents, AI-powered enterprise chatbot tools that allow employees to quickly resolve common IT issues. Yet, despite the promise of virtual agents, many IT teams still find themselves manually handling everyday incidents. Some of the most common are virtual application and desktop session 'resets,'" ServiceNow wrote in a blog post. 
SUSE announces SUSE Professional Services available on AWS Marketplace
SUSE Professional Services includes consulting, training, and premium support. Its addition to the AWS Marketplace will give AWS customers access to these services. 
"Over the past couple of years, SUSE has seen significant movement by our customers to public cloud providers such as AWS," said Kenny Stewart, head of SUSE Global Services and Support. "We've always been committed to going where our customers need to go, so we've worked with AWS to ensure customers can obtain the consulting, training and premium support services they need, right in AWS Marketplace with their SUSE technology solutions. It's another way to help ensure they can innovate everywhere."
Syncron and Mize announce merge
Syncron is a provider of service parts and contracts management, and Mize provides field service management solutions. The new company will keep the Syncron brand and continue growing the customer base. 
Syncron's AI capabilities play a critical role in making IoT-based failure better with planned service events based on part availability. 
"Manufacturers today use disparate systems to manage their service and parts business leading to silos of data, disconnected processes, and lower profitability. The combination of Syncron and Mize for the first time brings the leading service and parts management platforms together to maximize value to the customers," said Ashok Kartham, founder and CEO of Mize. "With a unique ability to have one common real-time view on service parts, field service workforce, service histories, parts data, and pricing, we can provide a new level of value creation for our customers unmatched in the industry."