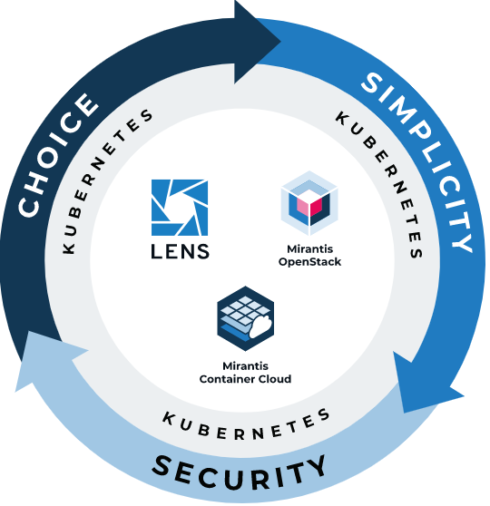 Mirantis has announced the release of Mirantis OpenStack for Kubernetes. This is a part of the company's planned series of Kubernetes enhancements to its Mirantis Cloud Native Platform. 
Mirantis OpenStack for Kubernetes provides an environment for hosting legacy and modern apps. Use cases include network functions virtualization, mobile network operations, and large-scale scientific computing. 
"Organizations still need virtual machines and private cloud infrastructure to make them easy to consume and manage at scale — in many cases, hosting their most valuable applications," said Shaun O'Meara, global field CTO at Mirantis. "At the same time, almost all are now moving forward with containers and Kubernetes, because they know these technologies will help them ship code faster and run applications with unprecedented resilience, scale, and economy. So Mirantis Cloud Native Platform addresses this whole continuum of needs, with maximum choice, simplicity, and security."
Tufin announces support for Google Cloud Platform
This new support enables companies to use Tufin SecureCloud to operate applications across the top cloud providers, as it already supported Amazon Web Services and Microsoft Azure. 
Tufin also announced updates to its Microsoft Azure Firewall Support. It now automatically discovers firewalls and analyzes them for security risks and misconfigurations.
Other features new to Tufin SecureCloud include enhanced reporting capabilities, configurable security policies, support for policy exception management, and SOC2 compliance. 
Trend Micro announces cloud-native file storage security
The new security solution will help companies better mitigate threats. It provides automatic anti-malware scanning using a lightweight serverless function that keeps down overhead. It also supports compliance requirements that necessitate scanning of cloud files while also maintaining data sovereignty. 
"Global organizations are increasingly looking to public cloud providers to drive IT agility, cost savings and business growth. But while the provider deals with security of the cloud, the customer is responsible for everything inside their cloud environment," said Mark Nunnikhoven, vice president of cloud research for Trend Micro. "This is a highly scalable, automated scanning tool that's fast to deploy with no added infrastructure, allowing organizations to confidently store cloud files and data associated with their cloud applications."