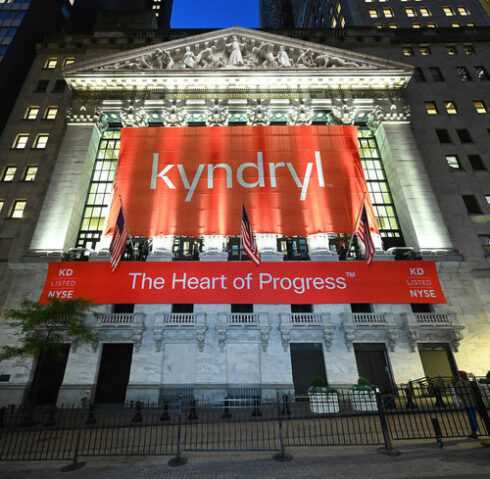 Kyndryl, a provider of managed services for infrastructure that was spun off from IBM, has announced that it both successfully completed its separation from IBM and is now trading on the New York Stock Exchange as a publicly-traded company. 
It currently has over 4,000 customers internationally being served by over 90,000 technology professionals. According to Kyndryl, it currently serves 75% of the Fortune 100. 
"We are thrilled that Kyndryl is today an independent company — with 90,000 of the best and brightest professionals, a strong balance sheet and a path to growth," said Martin Schroeter, chairman and chief executive officer of Kyndryl. "There is a large and growing need for digital transformation services, and our unrivaled global expertise in creating, managing and modernizing mission-critical information systems positions us well in a market that will expand to more than $500 billion by 2024. We look forward to the path ahead, with a flatter and faster company that is at the heart of progress for our customers and for the world."
Yotascale announces multi-cloud container cost allocation for Azure and AWS 
Customers will now be able to perform cost analytics and allocation on Azure. This announcement also includes a new set of optimization recommendations that determines when a service has reserved more capacity than it needs or is using. 
Other features include a multi-pane view of business hierarchies, role-based access control, the ability to ingest deter across clouds, one console for budgeting across Azure and AWS, and alerts and notifications that can be sent to Slack, Microsoft Teams, or email. 
MemVerge announces Big Memory Cloud technology
The new solution provides fault tolerance and mobility services, which allows customers to be more flexible and agile in their cloud operations. 
The service uses AppCapsules, which captures stateful apps, including all of their memory state. These AppCapsules can then be used to enable instant recovery, cloud bursting, and cloud-to-cloud migration. 
"We spent the last four and a half years developing a deep stack of software technology for memory virtualization and in-memory data management," said Charles Fan, CEO and co-founder of MemVerge. "Big Memory Cloud technology is a natural progression of our technology to enable all cloud applications to be saved, moved and restored any place any time in multi-cloud environments."