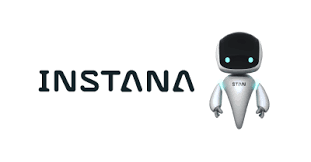 Instana has announced that it now offers the ability to monitor and trace applications using Google Cloud Run, Pub/Sub, and Storage technologies. 
"As organizations push their applications to run faster and operate more efficiently, they're taking advantage of cloud-based software infrastructure platforms such as Google Cloud Storage, PubSub and Cloud Run," said Chris Farrell, Observability Strategist at Instana. "With the ability to automatically monitor performance and trace requests through complicated messaging and serverless systems and all the way to the back end, Instana provides the actionable information needed by Dev and Ops teams to ensure their applications running on Google Cloud Platform run at the desired service levels."
TriggerMesh announces event-driven architecture enablement platform
TriggerMesh Cloud Native Integration Platform allows users to integrate services, automate workflows, and accelerate the movement of information within an organization. Features of the 1.0 release include event-driven architecture automation, robotic process automation (RPA), and log data flow. 
The platform is available as a self-administered platform on Kubernetes, or as a managed service on TriggerMesh Cloud.
Barracuda acquires Fyde
Fyde is a Zero Trust Network Access (ZTNA) provider. Barracuda will use this acquisition to expand its platform with ZTNA capabilities. 
"Remote work is here to stay, cloud migrations are accelerating, and traditional corporate perimeters have disappeared," said BJ Jenkins, president and CEO at Barracuda. "Fyde offers a powerful ZTNA solution that works on any infrastructure, any device, and with any application on a corporate network. With this acquisition, Barracuda is providing distributed businesses a new way to modernize remote access, enforce global security and access policies, and achieve seamless connectivity without compromising productivity."